Engineering NC's Future: Impact at North Carolina A&T
In late 2021, Gov. Roy Cooper signed the 2021 Appropriations Act into law, which appropriated $30 million in capital funding, in addition to $5 million in one-time operational funding, to North Carolina Agricultural and Technical State University.
North Carolina A&T is using these funds to recruit the next generation of leaders in engineering, computer science and technology. Additionally, these funds will also be used to expand academic program offerings, create world-class laboratories and build strategic academic programs in key areas.

$30 Million in
Capital Funding
ENCF Funds Will Support Four New
Engineering Labs


$2.5 Million to Recruit Top Engineering Students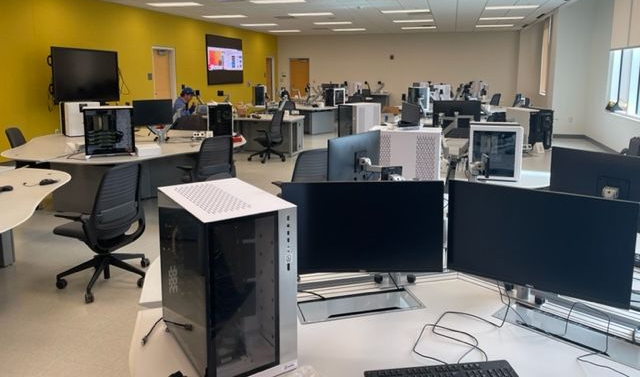 The colleges of Engineering and Science & Technology, as well as the Joint School of Nanoscience and Nanoengineering, are playing critical and growing roles in supporting the recruitment of significant corporate businessses and operations to North Carolina, such as Toyota, Apple, Corning, Boom! Supersonic and Merck. Corporate partners are drawn by the university's role as the national leader in STEM education among HBCUs, as well as its prominence as one of the state's top three public, doctoral research universities.

The colleges and the Joint School also make significant contributions to A&T's annual economic impact, most recently valued at nearly $1.5 billion. Most of that impact is concentrated in the Piedmont Triad region.

According to the 2021 Appropriations Act, "The investment in Engineering N.C.'s Future will support the continued growth of related economic investments and job opportunities in the state by expanding enrollment opportunities at these constitute institutions to enable more students to pursue an education in engineering field."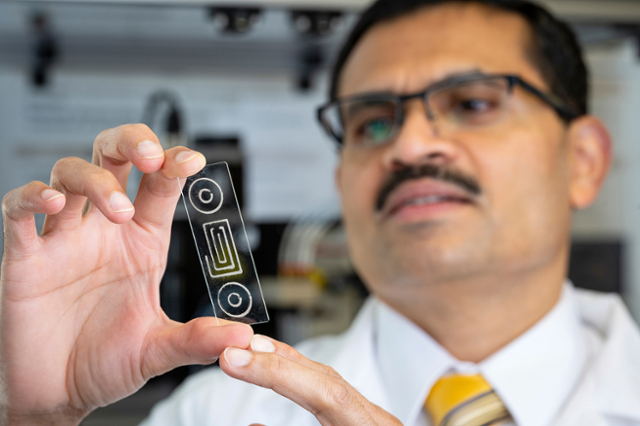 In 2020-21, the colleges of Engineering and Science & Technology produced 775 graduates, while the Joint School added 10 more. Those graduates all represent "critical workforce" professions, so classified by the UNC System, making them highly valuable for the state's economic development plans and to the future of high-tech businesses with operations in North Carolina.
Coupled with their high-performance in the classroom, A&T's engineering and computer science students compete for top opportunities in higher education and in the workplace, including scholarships, White House honors and employment in places such as Silicon Valley, Wall Street, Washington, D.C., and more. As alumni, many ascend to senior-level positions at well-known corporations, governmental entities and other organizations.
"These welcome investments from ENCF will expand A&T's capabilities to prepare talented, highly competitive graduates in engineering, computer science and related disciplines. The investments come as North Carolina A&T is also executing strategy across the board to enhance our standing as a research institution. Frankly, the funding could not have come at a better time."

- Dr. Harold L. Martin Sr., Chancellor, North Carolina A&T State University