130th Anniversary: Friends of A&T
North Carolina A&T has been fortunate to have friends of major interest and impact throughout its first 13 decades, individuals of professional and historic significance. Here are some of their many stories.
Robert Lee Campbell (1875 – 1972) 
A hero in both the Spanish-American War and World War I, Campbell exhibited bravery that stood as a compelling national argument for the full inclusion of Black Americans in the armed forces.
His heroism during the Argonne Offensive in WWI earned him a Distinguished Service Cross and Croix de Guerre from France and the Purple Heart from the United States.
He became A&T's first instructor of military science in 1919 within an ROTC program that was the first in the nation to be established at a historically black college or university. Also an inventor, he shared a patent with Booker T. Washington for valve gear for steam engines. A&T's ROTC building, Campbell Hall, is named in his honor.
George Washington Carver (1864 - 1943)
Born into slavery in Missouri, Carver and his brother were raised by their master and his master's wife after his own parents were kidnapped by night raiders. After graduating high school, he eventually made his way to Iowa State, where he became its first black student, earning a bachelor's degree in agriculture, a master's degree in science and then teaching at the college, for which he was its first black faculty member. 
At the invitation of President Booker T. Washington, he joined the Tuskegee Institute faculty in 1896. His research, teaching and public speaking over the next 47 years made him one of the best-known African Americans in the nation. 
He visited North Carolina A&T in 1933, giving the opening address for "Vocational Opportunity Week," speaking expansively about "the creative mind," "a mind that breaks away from the rules of education and blazes a trail to a place of its own." His widely covered remarks drew attention to A&T's leadership in agriculture. In later years, his most trusted and productive assistant, Austin Curtis (pictured here with Carver), was the son of Austin W. Curtis Sr., one of the first seven graduates of A&T. Carver Hall, constructed in 1955, was named in his honor.
Susan "Susie B." Dudley (~1865 - 1933)

Born in Wilmington, North Carolina, Susie Dudley, wife of N.C. A&T's second president, James B. Dudley, wrote the A&T alma mater, "Dear A&T," along with music professor Charles E. Stewart. Words from the song's refrain, "from Dare to Cherokee," became a key phrase in recruiting students from across the state.  
She was a major presence at the university. In addition to writing the alma mater, Dudley taught English literature and ancient history in the College Preparatory School, directed many plays on campus and designed the arch structure that was once part of the main entrance to the A&T campus.
Falkener Family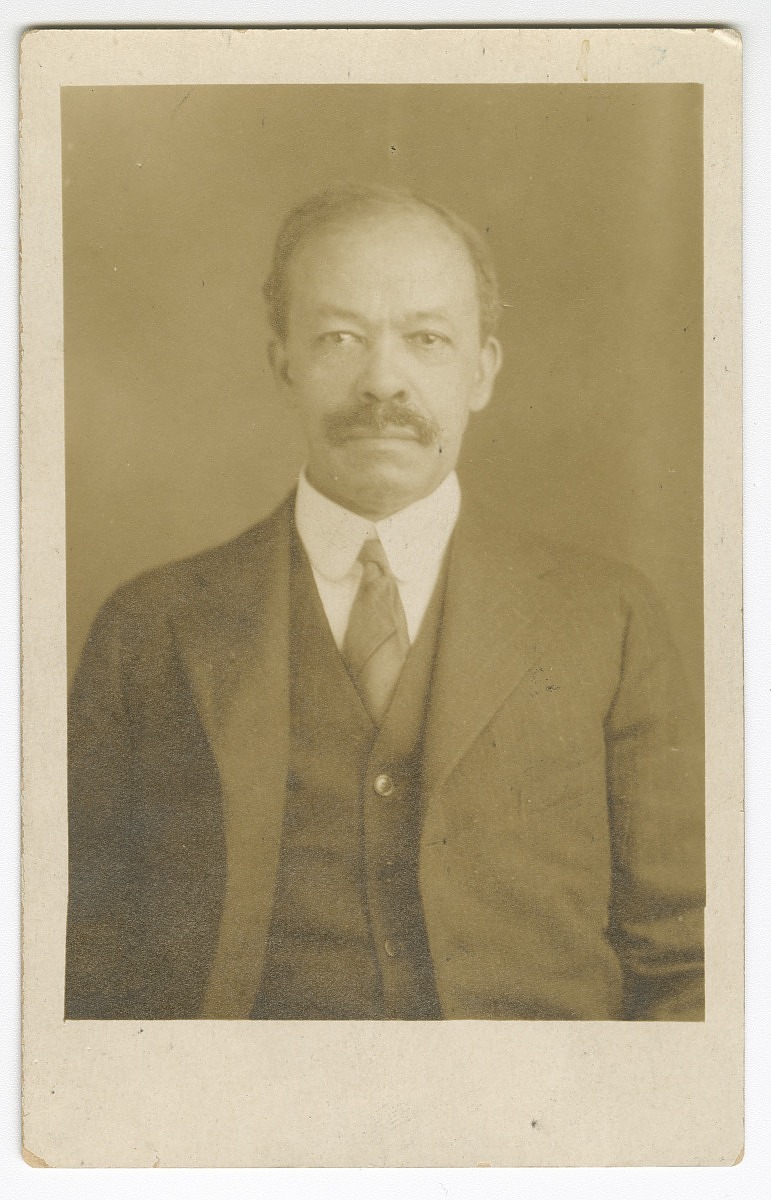 Henry H. Falkener (1859-1931) was one of four charter faculty members at A&T's founding in 1891. He was later one of only two Black Board of Trustee members in the college's first 50 years. Falkener was also a principal at Percy Street School, the first school for African Americans in North Carolina, which was built in 1880. In 1889, he served as a Republican state senator representing Littleton, Warren County, the Senate's 19th District. His wife, Margaret Mitchell Falkener (1874-1938), is credited founding the A&T music department in 1894. Henry's brother, Epps Luther Falkener (1876 - 1922), was one of the first seven graduates of the college in the class of 1899 -- a class nicknamed "the Superior Seven."
Richard B. Harrison (1864 – 1935)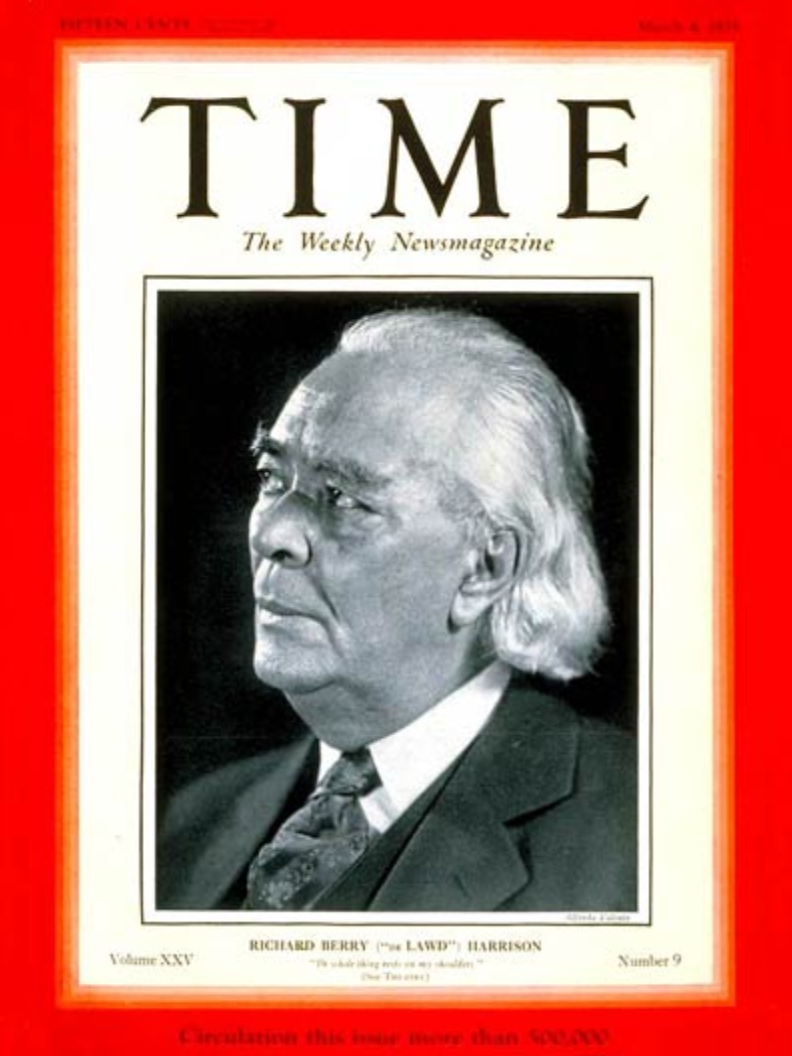 A nationally renowned actor, teacher and dramatic reader, Harrison performed on Broadway and across the country. He founded the drama department at A&T in 1922, and taught here for seven years. The role for which he was best known was Da Lawd in "Green Pastures," which won a Pulitzer Prize for Drama in 1931.
He played the role nearly 1,700 times, winning numerous awards, including the NAACP Spingarn Medal, and was the first Black person featured on the cover of TIME magazine, which honored him March 4, 1935. A&T's Richard B. Harrison Players and the Harrison Auditorium are named in his honor.
Zoe Ursalene Parks Barbee (1930 - '74)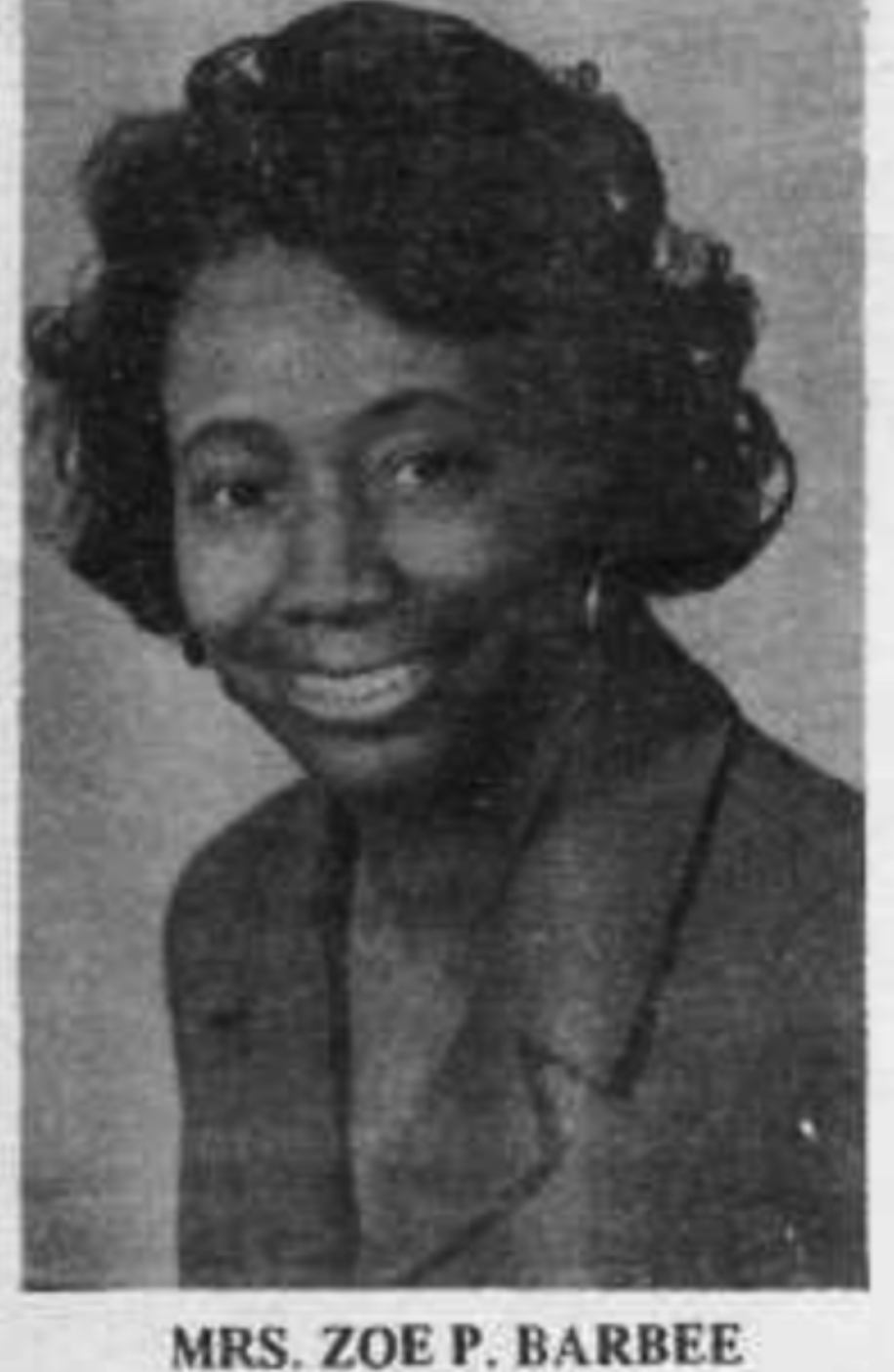 Zoe Parks Barbee was native of East Orange, New Jersey and was a graduate of Smith College and New York University. Barbee taught English and the Humanities at N.C. A&T. Her talents included the piano, choreography, dance, painting, sculpture, and poetry. She even sewed costumes for the University theater productions.  
Active in local community organizations, she was the first African-American and the first woman to become Commissioner of Guilford County in 1974. A little over a month later, she died from injuries sustained in an automobile accident. The Barbee Hall residence hall at A&T is named in her honor.
Dr. John Marshall Kilimanjaro (né Stevenson), Sr. (1930 – 2019) 
A classical pianist with a Ph.D. in speech, a Marine and Navy veteran of the Korean War, John Marshall Stevenson was a man of fierce intellect and accomplishment. He changed his surname to Kilimanjaro to rid himself of the family's slave name of Stevenson. He moved to Greensboro in 1955 to become a junior instructor of English at North Carolina A&T and immediately put down deep roots, marrying his wife, Vickie, the following year.
In 1958, he helped organize a high-profile visit to Bennett College by then-29-year-old Dr. Martin Luther King Jr. (pictured here, seated, second from right, with Dr. King in the middle; photo: Carolina Peacemaker). He became secretary of the local chapter of the NAACP that same year and, over time, a double life member. He was arrested in 1963 as he joined with hundreds of A&T students protesting racial injustice in Greensboro.  
Kilimanjaro established he established the Speech and Theatre Arts Department at A&T in 1969, and the following year, the Paul Robeson Theatre on the A&T campus. As senior director of theatre arts at A&T, he produced more than 80 plays and musicals over 22 years. The lobby of the Robeson Theatre was named in his honor in 2105. He and Vicki founded The Carolina Peacemaker newspaper in 1957 to "tell the stories majority media systematically ignored." It continues to publish to this day. North Carolina Gov. Mike Easley presented him with the state's highest honor, the Order of the Long Leaf Pine, in 2002 for his "significant contributions to the state and community through exemplary service and exceptional accomplishments." 
Ralph Johns (1916 – 1997) 
The son of Syrian immigrants, Johns settled in Greensboro after serving in World War II and opened Ralph Johns Clothier on East Market Street. Dismayed by racism he and his family had encountered, he became outspoken on matters of race, joining the local NAACP chapter, eventually becoming vice president.
His activism was included in his business, where he hung signs that read "God Hates Segregation" and "Special This Week: Love Thy Neighbor" and, throughout the 1950s, tried to recruit young black customers to fight against segregation and white-only spaces. Among those he encouraged were Joseph McNeil and his fellow members of the A&T Four, with whom he plotted strategy on Feb. 1, 1960, just before they went to Woolworth to start the sit-in that would change the course of the Civil Rights Movement. Johns also notified media of the sit-in, touching off coverage that helped the sit-in strategy take off like wildfire across the south.  

Phil Freelon (1953 - 2019) 
Award-winning architect Phil Freelon not only designed the National Museum of African American History and Culture at the Smithsonian (below right), he created multiple buildings on the A&T campus. Eye-catching Proctor Hall, Academic Classroom Building (both, to the left), Smith Hall, the Student Center, the General Classroom Building and renovations and additions to Harrison Hall and Craig Hall are among the projects Freelon designed or had a role in.
In
2017, Architectural Digest called him the "most accomplished African-American architect living today." He passed away from Lou Gehrig's Disease (ALS) in 2019, but his legacy lives on at N.C. A&T.