Office of Career Services
September 2023 Newsletter

WELCOME BACK, AGGIES!



The Office of Career Services at North Carolina A&T State University is so glad to have you back with us, and we look forward to assisting you with all your career development needs.
We have more than 20,000 career opportunities in Handshake and employers seeking to recruit you. We also offer exclusive employer engagement events and on-campus interviewing. To learn more, visit Handshake at https://ncat.joinhandshake.com/stu.
Our office is here to also help you grow professionally. Through Handshake, students can arrange appointments for resume reviews, mock interviews, and more. These resources enhance your marketability to employers, ensuring that you are well-prepared for various on-campus and off-campus professional opportunities.
FALL CAREER FAIR 2023
As we move forward into the new semester, we want to make sure you are aware of some exciting opportunities coming your way.
One of the highlights on our calendar are the Fall Career Fairs: in person Wednesday, Sept. 13 and virtual Thursday, Sept. 28.
Take advantage of the chance to meet with hundreds of employers and recruiters offering full-time employment, paid internships, co-op opportunities and next day interviews.
Business professional attire is strongly recommended. All classes and majors are welcome for both events. For more details about the career fairs, visit Handshake at https://ncat.joinhandshake.com/stu.
GRADUATE SCHOOL EXPLORATION CAREER FAIR 2023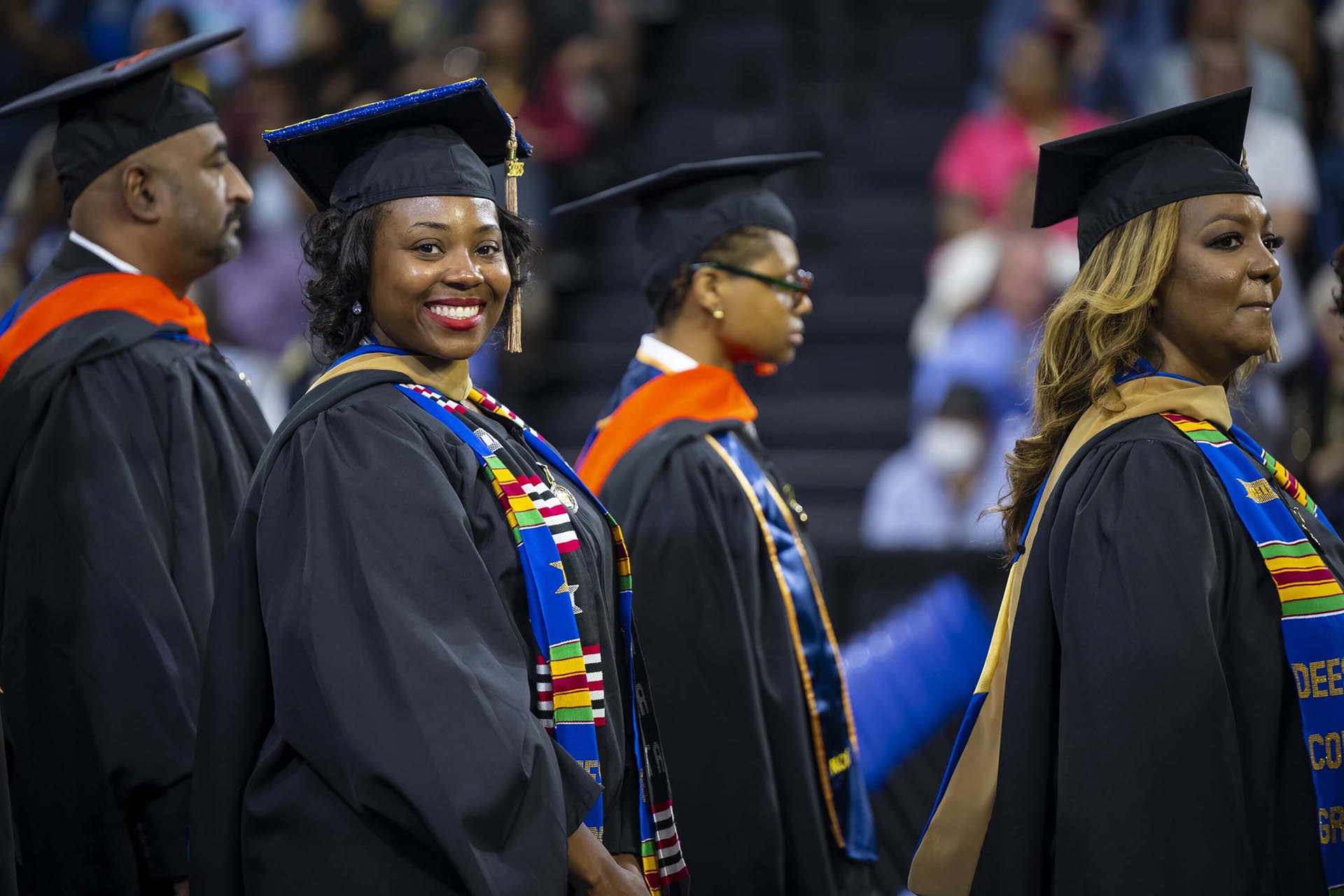 Are you interested in pursuing a graduate degree (master's, Ph.D., J.D., M.D., etc.)?
If so, plan to attend the Graduate School Exploration Fair on Wednesday, Oct. 4, from noon to 3 p.m. in the Deese Ballroom at the Student Center to learn more about graduate and professional degree programs:
Take advantage of the opportunity to meet with recruiters from various graduate schools. All majors and classifications are welcome to attend. This is a chance to gain all the information you need about the application process, tuition costs and fees, and other requirements needed for graduate and professional degrees.
Make sure to register on Handshake at https://ncat.joinhandshake.com/stu.
PRESIDENTIAL AND EXECUTIVE SPONSOR

S
OCS wants to extend a special thank you to our presidential and executive level sponsors.
Presidential sponsors include Altria, Bank of America, Carrier, Chick-fil-A, Chobani, Corning, Ingredion, John Deere, Nike, Norfolk Southern, Rocket Companies, SSCI, TE, Watts, and Wells Fargo.
Executive sponsors include ABB, Alex Lee, AgFirst Farm Credit Bank, Hilton Hotels & Resorts, Kerry, Progressive, Schneider Electric, Spirax Sarco, and Williams.
OCS offers presidential and executive sponsors numerous opportunities to make student connections as well as increase campus visibility and engagement to build their brand.
These sponsorship packages help maximize the companies' recruiting strategy and connect students with potential employers.
For more information about sponsorships, visit www.ncat.edu/careerservices.