Office of Career Services
November 2023 Newsletter

FIRST DESTINATION SURVEY LINK FOR 2023 GRADUATES

Fall commencement is coming soon, and the Office of Career Services wants to assist you if you have not secured employment or obtained an offer yet.
Graduating seniors are required to complete the First Destination Survey (FDS) prior to graduation. In this survey, seniors are asked to provide their plans after graduation – whether it be employment, continuing education or even the military.
It is important for all graduating seniors to complete the survey because the data help to secure funding, scholarships and employer partnerships. It also assists with national rankings, employment leads for peers, retention and accreditation, and increases employer recruitment efforts.
OCS maintains contact with graduates and keeps them informed about various career opportunities if they have not secured any career plan.
The FDS information is confidential and not shared openly with third parties or used to solicit money. If graduating seniors complete their FDS by Friday, Dec. 1, they will be eligible to pick up a free gift from OCS the week of Dec. 11-14.
Log in to https://www.ncat.joinhandshake.com, then click "career center" > first destination or click the link below: https://app.joinhandshake.com/first_destination_responses/new/ghCo90l3zzK4qU_LR8ldPbA2h69zNuI7VUYI6rFKJBoVTvqWXHwV7g
HAVE YOU COMPLETED AN EXPERIENTIAL LEARNING EXPERIENCE?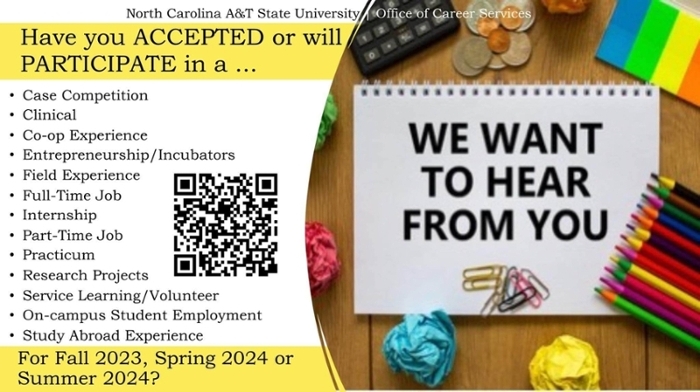 Aggies! Have you engaged in an internship, ventured on a study abroad journey, accepted or participated in a clinical competition, clinical, co-op experience, entrepreneurship/incubators, field experience, full-time job, part-time job, practicum, research project(s), service learning or volunteering, or on-campus student employment?
The Office of Career Services is actively gathering insights into students' experiential learning activities.
Simply scan the QR code provided or click https://ncat.joinhandshake.com and you will instantly be connected to Handshake, where you can share your valuable experiences by responding to a brief questionnaire. Your input matters!
GRADUATE SCHOOL EXPLORATION FAIR RECAP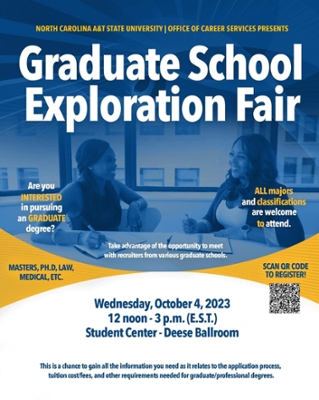 Before you start applying for advanced degree programs, you'll likely have the opportunity to attend a graduate or professional school fair. North Carolina Agricultural and Technical State University hosted its successful Graduate School Exploration Fair on Oct. 4. With representatives from 58 colleges and 63 college representatives in all, it was an event you didn't want to miss.
During this event, 387 students had the opportunity to participate and engage in direct conversations with representatives from numerous graduate schools nationwide. This event was the best opportunity for anyone thinking about furthering their education. Students received information about different schools and the types of degrees they offer.
It was a chance to explore degree options, get the inside scoop and find out which schools and programs are the best fit for your goals.
STUDENT SPOTLIGHT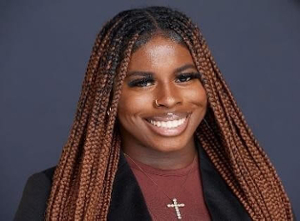 As part of our ongoing commitment to showcasing the incredible achievements of our students, we'd like to introduce you to Chrysta Nichols, a third-year journalism and mass communications student who recently completed her first summer internship.
Chrysta served as an audience growth intern at The (Raleigh, North Carolina) News & Observer and her journey is a testament to the fantastic opportunities for journalism majors. She gained valuable insights and experiences that have not only enriched her education but also set her on a path to a promising career.
OCS WINS HANDSHAKE CAREER SPARK AWARD FOR STUDENT ENGAGEMENT
OCS has been recognized with the Handshake Career Spark Award for Student Engagement. This prestigious award honors OCS for its outstanding commitment to fostering student engagement in career development activities.
Handshake's Career Spark Awards are designed to showcase the exceptional achievements of higher education career centers across the nation. Only 2% of Handshake's partner institutions have been selected for this award, making it a testament to OCS's dedication to student success.
OCS received this recognition based on its exemplary performance in several key areas of student engagement, including high student profile completion rates, impressive undergraduate student activation rate, above-average career fair conversion rate, high percentage of students engaged in appointments and strong targeted email open rate.
In addition to its student engagement initiatives, OCS has been recognized for its employer engagement and curation efforts, as well as its commitment to reporting, analytics and the First Destination Survey.
OCS's success is a result of its commitment to providing students with the tools and resources they need to achieve their career goals. The office's dedication to student engagement is evident in its programs, personalized guidance and ongoing support throughout the career planning process.
THANK YOU, PRESIDENTIAL AND EXECUTIVE SPONSOR

S
Happy National Career Development Month!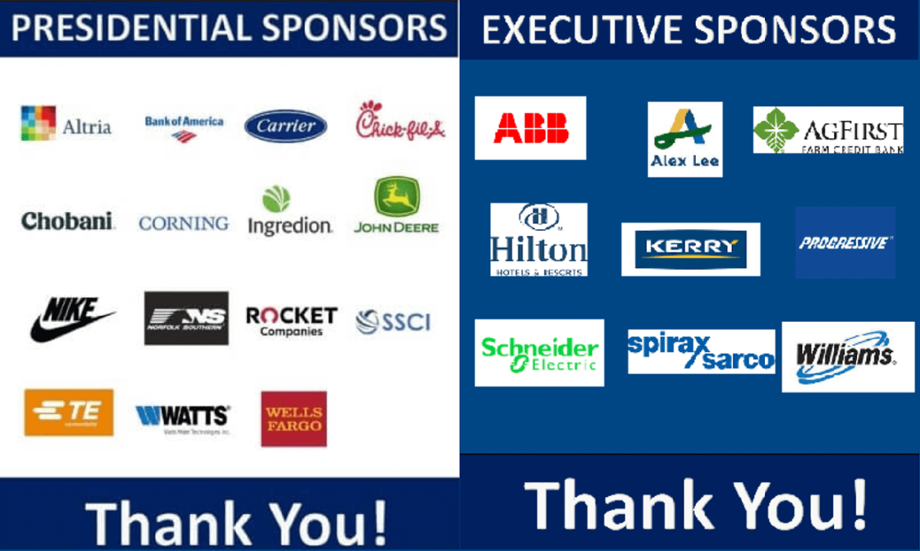 The Office of Career Services at North Carolina Agricultural and Technical State University wants to extend a special thank you to our presidential and executive level sponsors.
Presidential sponsors include Altria, Bank of America, Carrier, Chick-fil-A, Chobani, Corning, Ingredion, John Deere, Nike, Norfolk Southern, Rocket Companies, SSCI, TE, Watts, and Wells Fargo.
Executive sponsors include ABB, Alex Lee, AgFirst Farm Credit Bank, Hilton Hotels & Resorts, Kerry, Progressive, Schneider Electric, Spirax Sarco, and Williams.
OCS offers Presidential and Executive sponsors many opportunities to make student connections, as well as increase campus visibility and engagement to build their brand.
These sponsorship packages help maximize the companies' recruiting strategy and connect students with potential employers.
For more information about sponsorships, visit www.ncat.edu/careerservices.