Office of Career Services
Networking Thursdays


The Office of Career Services hosts Networking Thursdays every Thursday from 5:30 to 6:30 p.m.
The events feature panel discussions with students and employers on various topics – such as how introverts can be successful in the workplace, how to create a LinkedIn profile, and how to thrive in a diverse workplace – and are led by the OCS Experiential Learning area that focuses on internships and co-ops.
The last event is an employer panel, featuring representatives from Altria, Pfizer, Ralph Lauren and T.E., and takes place Thursday, Nov. 10, from 4 to 5:30 p.m. in Student Center Room 342. Free food will be served.
Register via Handshake on the events tab, or click here.
alumna merriwether talks plight to success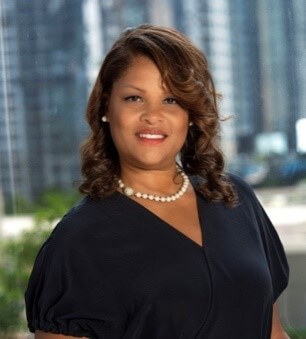 Aggies are worldwide, with accomplishments that reflect the education they receive at the university. This is true for Deidra Cheeks Merriwether '91, chief financial officer for Grainger, a Fortune 500 industrial supply company. 
Merriwether's plight to success held multiple twists and turns, but the accomplished Aggie credits her undergraduate education for her current success. 
"The education was top-notch," Merriwether said. "I didn't have any issues from my first job to where I am now being able to compete with others based on what I learned here at A&T and specifically in the College of Engineering."
During her time as an undergrad, Merriwether interned with Dow Chemical for two summers but had an internship before college as a part of the Inroads Program. Although she was able to work for Dow Chemical post-graduation, Merriwether's first job out of college was at Eli Lily, where she stayed for four years as a plant and engineering manager. After a promotion that tasked Merriwether with more responsibilities, she decided to go back to school. Awarded a master's program sponsorship from Eli Lily, Merriwether enrolled in Indiana University with a finance and operations management MBA track. By 1997, she obtained her second degree.
Merriwether has been a part of the Grainger family a little more than nine years after working at various companies such as Sears Holding Corp. and Kmart Corp. Grainger offers a financial development program for early career members and internships for juniors with the hope of full-time employment in Chicago.
Senior finance student Erick Harris was a recent intern for Grainger in Chicago this past summer and considers working with the company after graduation after being granted a full-time position.
"I definitely enjoyed working for the company," Harris said. "The work culture and environment is definitely an inclusive environment that promotes collaboration and enrichment. I was thrilled with my experience this summer, so once the return offer was extended, I was sold on working there based on my experience."
Grainger also offers an internship program with more of a focus in sales in its San Antonio office. 
Merriwether's advice for students interested in the internship program is to "network and get to know individuals within the organization while you're doing the best you can.
"You should always be thinking about your next opportunity," she said.
To learn more about Grainger's paid 10-week internship program, visit here. There are also 20 opportunities on Handshake for the company.

presidential/executive SPONSOR spotlight: nike inc.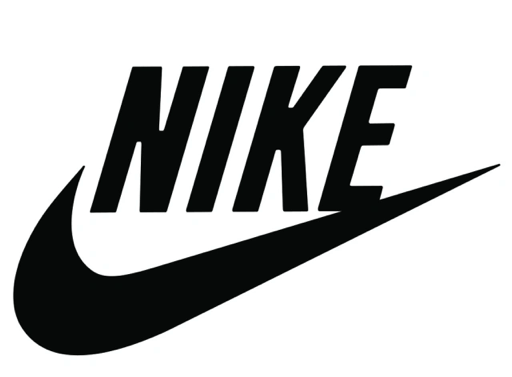 Nike Inc., based in Oregon, owns many of today's most recognizable athleisure brands including Nike, Converse, and Jordan. The company is the world's leading designer, marketer and distribute of authentic athletic footwear, apparel, equipment, and accessories, according to their webpage. The company regularly has interns recruited from all over.
Nike Inc. is a 2022 N.C. A&T Presidential/Executive Sponsor and is actively recruiting talented individuals to contribute to its company. You can find more information about the company and its career opportunities on Handshake or click here.
graduate fair recap


The Graduate School Exploration Fair had a great turnout, bringing 233 students to the first in-person graduate school fair in two years. It was the largest number of students the fair had in the past four years.
With the majority of attendees being seniors and juniors, Aggies were eager to talk with graduate program representatives about furthering their college careers.
There were 67 representatives, including 51 from different universities – 20 of them from North Carolina. Although there were 29 returning schools, the event saw 14 new graduate and professional degree programs represented.
blue and gold career fair SPONSOR spotlight: visa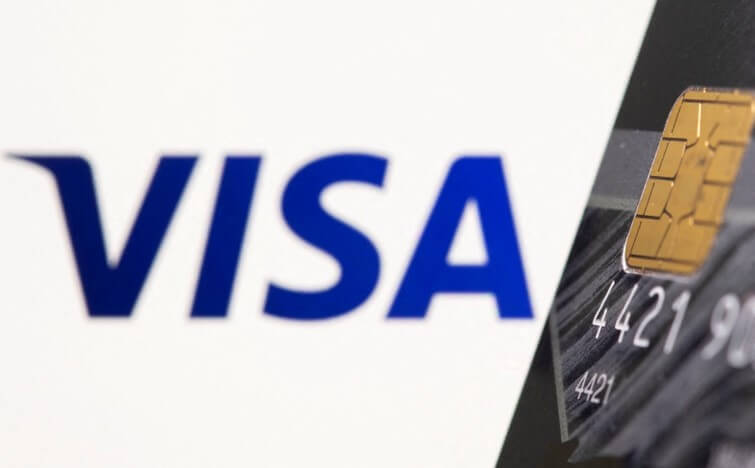 Founded in 1958 by Bank of America, Visa is now one of the most widespread forms of digital payment technology throughout the world. Visa has many opportunities listed on Handshake for which students can apply.
Visa is a 2022 N.C. A&T Blue & Gold Career Fair Sponsor and is recruiting talented individuals to contribute to its company. You can find more information about the company and its opportunities on Handshake, or click here.