Office of Career Services
end of spring 2022 semester message
On behalf of all of us in the Office of Career Services, it is my pleasure to wish you and your family a wonderful summer break.
Know that OCS is always here to assist you with all your professional development and job search needs. If you have 10 to 15 minutes to spare, go over to Handshake and complete an application for either a summer internship or full-time job post-graduation. Set a goal for yourself and commit to submitting at least one to two applications a week and/or participate in at least one 30-minute professional development session hosted by our employer partners on Handshake. Take this season to not only relax, but also invest in your future. We look forward to engaging with you more in the fall.
To all our May 2022 graduates, we offer our warmest congratulations! This is no small achievement and we wish you well in all of your future endeavors. Our office is here to help you; remember, our services are available to you for up to two years after you walk across the stage.
If you have not secured employment, OCS wants to maintain contact and assist you with your career journey.  Please be sure to complete the brief First Destination Survey, which can be found at this link: https://app.joinhandshake.com/first_destination_responses/new/9rXq-6C19WwxPtS4WUmE-a473utc3na7vPVcP7eIoRX7luxUIm8LTQ 
Again, have a happy and safe summer break.
With Aggie Pride,
Kendra Haywood
Associate Director of Career Services & Employer Engagement

NIKE RUN THE SUMMER EVENT MAY 17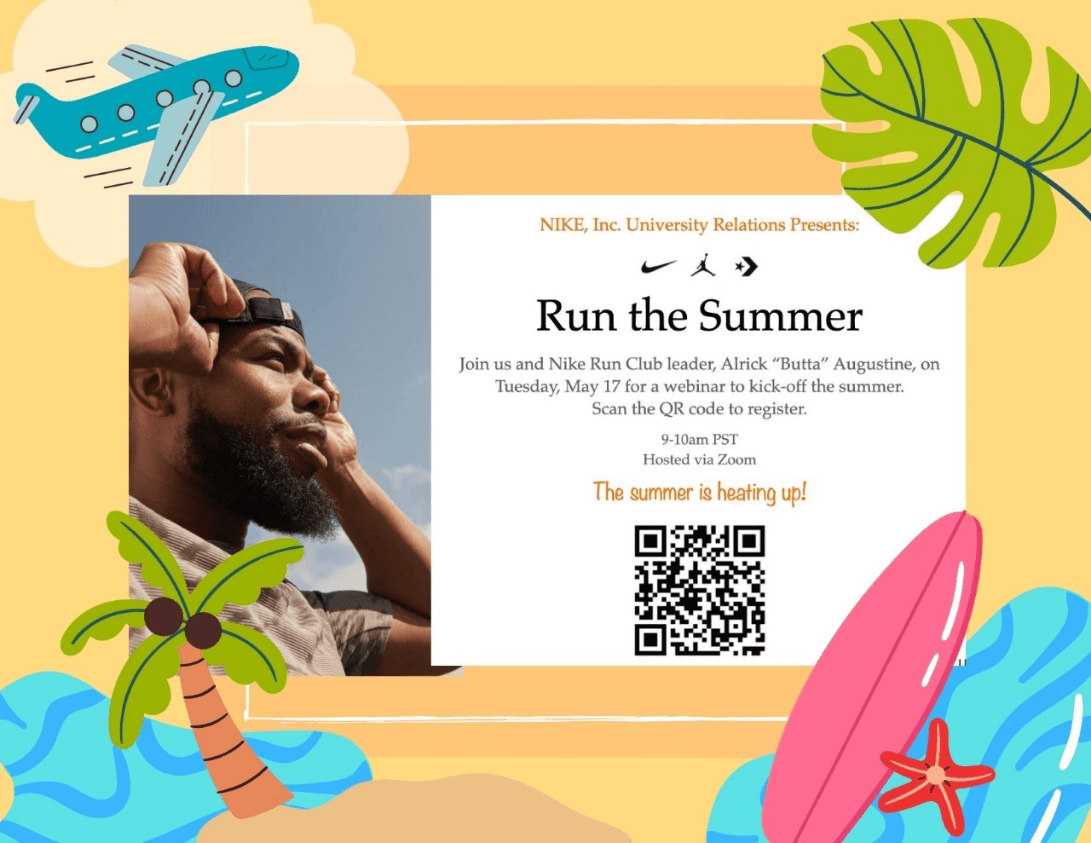 Summer is right around the corner, so let's run it together!  
We're all beginners at something. Whether you're at the start of an internship, heading back into the office or dusting off your running shoes after a break, you're never done shining!
Join us for our one-hour virtual Run the Summer event and panel with some Nike special guests Tuesday, May 17, from noon to 1 p.m. EST (9 to 10 a.m. PST). This is an opportunity to hear from Nike Run Club leader Alrick "Butta" Augustine about his experiences and challenges while building his own authentic brand and how to remain authentically yourself throughout your own career.
Register at this link: https://nike.recsolu.com/app/collect/event/zL75A7VXsRDgOqmfQSCMOQ.
Invite your friends and meet us at the starting line. This is a race you don't want to miss. We look forward to seeing you there! 
what to do for summer break


With summer break approaching, it is important to rest and recharge while also investing in your future and feeding your mind.

LinkedIn Learning, formerly known as Lynda.com, offers FREE training on various skillsets for students. All students have access to the website and can log on using their NCAT email and password. From Excel to time management, there are free video lessons on a multitude of topics to improve your professional development.
Summer is also a great time to feed your mind with books and podcasts. Here are 10 books great for summer reading: https://hbculifestyle.com/summer-reading-list/.
 
chat with an OCS intern


The Office of Career Services recruits student interns, like Ashleigh Jackson, to help with the daily functioning of the office.
Jackson, a junior public relations student here at A&T, has been a part of the OCS family for a year. She has contributed in many ways to inform students of the career opportunities available to them for their professional growth. She designs flyers, interviews students and makes Instagram reels, in addition to other promotional tasks.
OCS offers an environment that not only allows students to flourish and tap into a passion they already possess, but also allows them to gain new skills that will help them in reaching their career goals, Jackson said.
"This internship has allowed me to gain work experience to feel confident in my application to be an intern at TikTok," she said. "Being an OCS intern has allowed me to gain skills that directly correlate to what I want to be doing in the workforce. I believe that this OCS internship has served as a stepping stone for me to secure my internship with TikTok this summer."

employer spotlight: chaRLES SCHWAB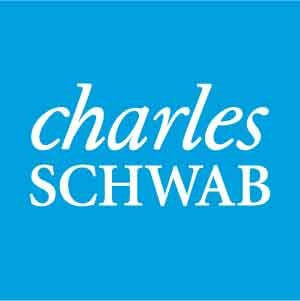 The Charles Schwab Corp. is one of the largest financial services companies in the world as well as a Fortune 500 company that partners with our university.
The Charles Schwab Corp. provides a full range of securities, brokerage, banking, money management and financial advisory services through its operating subsidiaries.It is a great company for communications, business and marketing, finance, and accounting students.
Summer internships are posted on Handshake, which can be accessed here: https://app.joinhandshake.com/stu/employers/541378.
Additional opportunities also are regularly posted on the company's website, schwab.com.