Office of Career Services
December 2021 Newsletter

holiday message

Greetings,
On behalf of all of us in the Office of Career Services, it is my pleasure to wish you and your family a joyous holiday season and a happy, healthy and prosperous new year.
Know that Career Services is always here to assist you with all your professional development and job search needs. If you have maybe 10 to 15 minutes to spare, go over to Handshake and complete an application for either a summer internship or full-time job post-graduation. Set a goal for yourself and commit to submitting at least one to two applications a week and/or participate in at least one 30-minute professional development session (hosted by our employer partners on Handshake). Take this season to not only relax, but also invest in your future.
We look forward to engaging with you more in the spring. And again, have a happy and safe holiday season.
With Aggie Pride,
Kendra Haywood
Associate Director of Career Services & Employer Engagement
first destination survey: what are your career plans?


Fall commencement is coming soon, and the Office of Career Services wants to assist you if you have not secured employment or obtained an offer yet. Graduating seniors are required to complete the First Destination Survey (FDS) prior to graduation. In this survey, seniors are asked to provide their plans after graduation whether it be employment, continuing education, or even the military.
It is important for all graduating seniors to complete the survey because the data help to secure funding, scholarships and employer partnerships. It also assists with national rankings, employment leads for peers, retention and accreditation, and increases employer recruitment efforts. The Office of Career Services maintains contact with graduates and keeps them informed about various career opportunities if they have not secured any career plan.
The FDS information is confidential and not shared openly with third parties or used to solicit money. If graduating seniors complete their FDS by Wednesday, Dec. 1, they will be eligible for a chance to win a $100 gift card, courtesy of Bank of America, from the Office of Career Services. A deadline date will be given through email to prospective graduates.
Log in to https://www.ncat.joinhandshake.com, then click "career center" > first destination.
experiential learning


The Office of Career Services encourages all students to report their experiential learning experiences via Handshake. These opportunities include clinical whether that be in the field or experience, co-op, curriculum practicum training, internships, practicums and research.
To report these opportunities, visit Handshake and go to the Career Center tab. In this tab, click on Experiences and it will allow you to document your experience. You can also access this information by clicking on this link: https://ncat.joinhandshake.com/experiences/new.

strategies to build your network for opportunities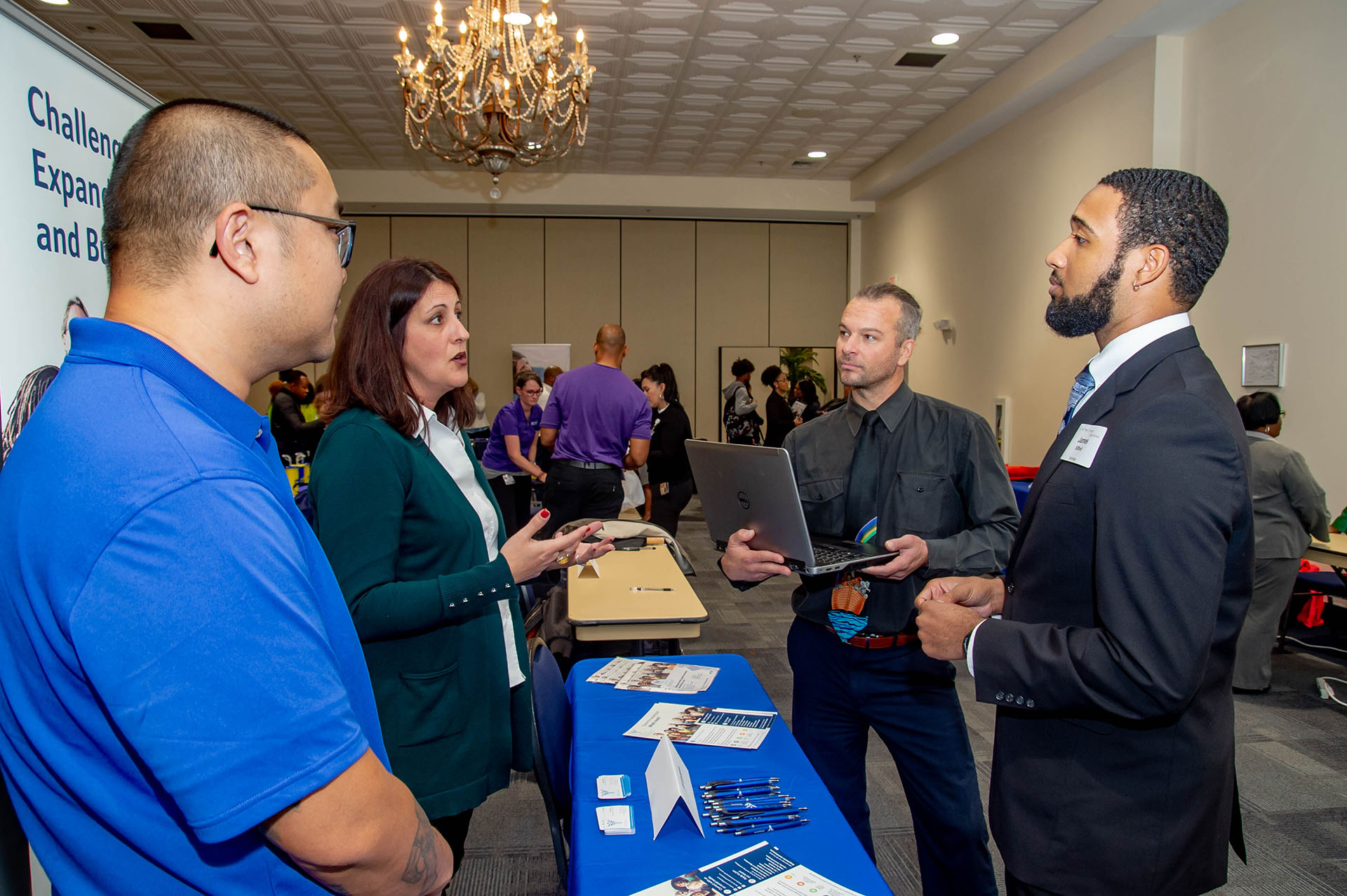 It is vital to build connections with people while searching for job opportunities and internships. Networking means establishing connections with those who can help you throughout your career journey. You can network through social media, attending professional events, joining organizations, or through friends and family. Building a strong network can increase the likelihood of obtaining a job opportunity.
The Office of Career Services provides students with these tips to show students how to network effectively:
Build a Routine to Network Daily. Introduce yourself to professors and classmates. People that you interact with daily may have industry experience and know alumni or employers that could help you in the long run. 
Get Involved on Campus. When you are involved on campus, it not only helps you make friends and increase your leadership skills, but it also builds your resume which helps with networking.
Visit the Office of Career Services. The office offers many services such as Handshake, mock interviews, career assessments, and exploration via MyPlan, resume/cover letter reviews, online branding reviews, workshops, career fairs, information sessions and so much more!
Develop Your Online Presence. It is imperative that you create an online presence to network with others online. Create a LinkedIn profile and BE ACTIVE. Make sure your personal social media accounts are clean and professional.
Write and Practice your Elevator Pitch. An elevator pitch is about 30 to 60 seconds of your introduction that focuses on your skills, abilities and accomplishments.
Be Confident in Making the First Move. Do not be afraid to reach out to people and make connections. Confidence and genuine nature go a long way. Ask questions and be attentive.
Maintain your Networks. Stay up to date with employers and those with whom you have networked to make sure they do not forget you. Put in the effort and time to maintain your networks.
For a more detailed description of tips for good networking, please visit the Career Center resource tab on Handshake or use this link: https://ncat.joinhandshake.com/articles/19731.
employer spotlight: hewlett packard enterprise


Hewlett Packard Enterprise (HPE) is a global, edge-to-cloud platform-as-a-service company built to transform your business. How? By helping you connect, protect, analyze and act on all your data and applications wherever they live – from edge to cloud – so you can turn insights into outcomes at the speed required to thrive in today's complex world.
HPE is world-renowned with 90% of Fortune 500 companies working with them and boasting more than 55,000 customers worldwide. It also has more than 17,000 experts and multiple hundreds of ecosystem partners around the world.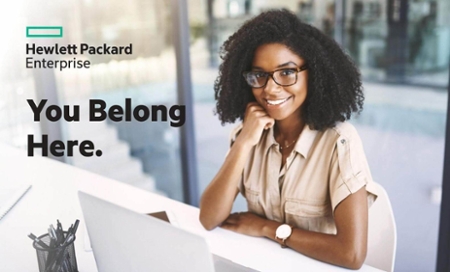 HPE brings together the brightest minds to create breakthrough technology solutions that advance the way people live and work.
Being one of the sponsors for the Office of Career Services, HPE constantly strategizes to recruit Aggies who can become a part of their family. HPE has 12 internships available, including three in North Carolina. Click https://ncat.joinhandshake.com/employers/46457.
email etiquette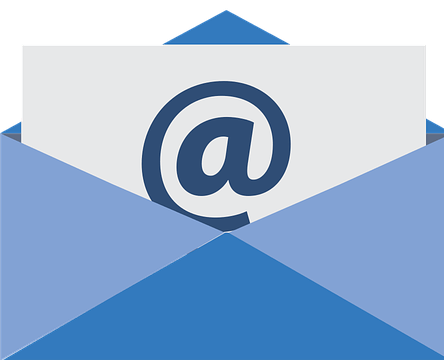 When making any professional relationships, it is imperative that your communications skills are intellectual, professional and respectful. The older you get and the more involved you begin to get into the workforce, email etiquette is something that is necessary for you to succeed. Here are some tips from Business Insider to help you succeed in your emailing endeavors:
Include a clear and direct subject line.
Use a professional email address. School email addresses will work as well.
Do not eagerly reply to all in the email. Be careful who you are trying to reach and reply to them alone.
Add a signature at the end of your emails. State your full name, company or your school and major, contact information and be sure to include your phone number. Make sure to have one font, size and color.
Use professional language. Do not use slang.
Do not overuse exclamation points. Only use them if you feel they are necessary and respectful.
To remain professional, do not over-attempt to be too humorous or casual. Humor can be misinterpreted through email so it is best to avoid this.
Try to reply to all emails, even if it was not directly intended for you. A simple "Thank you" or "Will do" can go a long way.
Proofread every message. This is a vital tip many people forget. Your mistakes will not go unnoticed.
Add the email you are sending to last. You do not want to accidentally send the email before you are done typing it.
Double and triple-check that you are sending the email to the right person or people.
Keep all fonts and sizes classic and professional.
The tone is important and vital to keep in check. Make sure when you read the email aloud, it sounds professional and respectful.
Nothing you type online is confidential, so keep that in mind when you are typing emails.
For a full list of tips and thorough explanations, be sure to check out Business Insider or use this link: https://www.inc.com/business-insider/email-etiquette-rules.html.
professional dress 101: the complete interview outfit
The suit: Dark conservative suit, a two- or three-button suit in black, navy or charcoal. The jacket and pants, skirt or dress should be matching colors. Belts should match the color of the pants and shoes.
The jewelry: One ring, no dangling bracelets or large hoop earrings (preferably studs) and no long necklaces.
The tie: One that coordinates with the color of the suit and in a simple pattern or solid color.
The shirt or blouse: White or light color and long-sleeved.
The shoes: Dress shoes with laces, traditionally black, brown or navy, and worn with dark dress socks. Polished, conservative and matching the attire. Well-polished heels (one inch to one-and-a-half inches) or flats. Neutral tone or sheer black hosiery (optional).
The look: Tailored, nicely fitted, wrinkle- and lint-free.