Workshops and Classes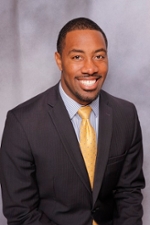 Speaker Name:
Mr. Jasper Smith
Topic:
 Financial Planning and Budgeting while in College and after College
Speaker Bio:
Mr. Smith has been involved in the financial services arena for over a decade, working in an array of capacities.  Jasper has held positions with Lincoln Financial Group, Bank of America/Merrill Lynch, Northwestern Mutual, and a variety of non-profit organizations that focus on promoting financial literacy to underserved communities. He holds his life insurance license along with various securities licenses, along with the Certified Retirement Counselor (CRC®) designation. Currently, Jasper works as a Financial Planner with Prudential. He also serves as the Director of Disruption of a financial empowerment initiative working to
disrupt generational poverty
™, called The #BuildWealth Movement™ .
With a passion for promoting financial awareness to the nation's youth and under-served communities, Jasper donates countless hours as a Board Member for the Urban Financial Services Coalition San Francisco Bay Area Chapter. Jasper
 was a 4-year letterman in Baseball and graduated summa cum laude from North Carolina Agricultural & Technical State University with a B.S, in Business Administration. He is a native of Durham, NC.