Willie A. Deese College of Business and Economics
Closing Bell Speaker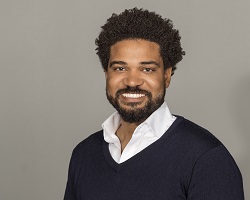 Speaker Name: Mr. Ron Everett, Senior VP- Direct to Consumer Operations 

Speaker Bio: Mr. Everett is SVP, Direct to Consumer Operations and serves as the Hub Leader for the Synchrony-Charlotte location. In this role, Ron is Global Operations Leader for the Direct to Consumer platform (this includes consumer bank, general purpose credit and emerging consumer products). As Hub Leader he seeks to deliver an exceptional customer experience, in alignment with client commitments, while championing a culture of excellence for Synchrony employees. Ron previously held the role of Client Development Leader on the Sam's Credit Portfolio and VP of Operations for the Lowe's Credit Portfolio. In the Client Development Leader role, Ron was responsible for ensuring successful delivery of key projects and initiatives that enhanced the credit relationship with Sam's Club and its members. As the VP of Operations for the Lowe's Credit Portfolio, Ron was responsible for global operations and support for 500+ employees providing service on the Lowe's Advantage Card, Lowe's Visa and Lowe's Business and Commercial Accounts. In addition, Ron worked directly with the Lowe's Partner on operational priorities and performance across multiple channels. Prior to supporting Lowe's Credit, Ron held operations roles leading Amazon, Dick's Sporting Goods, Phillips 66, American Eagle, and Stein-Mart. Ron joined Synchrony Financial in 2006 as a Front-Line Manager on the Lowe's Credit Portfolio. Ron holds a Bachelor's degree from the University of North Carolina at Charlotte and a Master's of Business Administration from Winston Salem State University. Ron has been an ardent supporter of Diversity and Inclusion during his tenure with Synchrony. Ron currently serves as the Network Leader for the African American Network+. In his free time, Ron enjoys spending time with family, smoking meats, traveling and volunteering in his community. Ron also mentors at-risk young men through his fraternity.
Company Bio: Synchrony is a premier consumer financial services company delivering customized financing programs across key industries including retail, health, auto, travel and home, along with award-winning consumer banking products. With more than $139 billion in sales financed and 68.5 million active accounts, Synchrony brings deep industry expertise, actionable data insights, innovative solutions and differentiated digital experiences to improve the success of every business we serve and the quality of each life we touch.