Biology Student is First PPIA JSI Recipient in 19 years
Kailyn Price, a senior biology student and Dowdy Scholar from Huntersville, NC, was selected in spring 2019 as NC A&T State Univeristy's third Public Policy and International Affairs (PPIA) Junior Summer Institute (JSI) recipient and the first recipient from NC A&T since 2000. She participated in the summer 2019 program at Princeton University's Woodrow Wilson School of Public and International Affairs.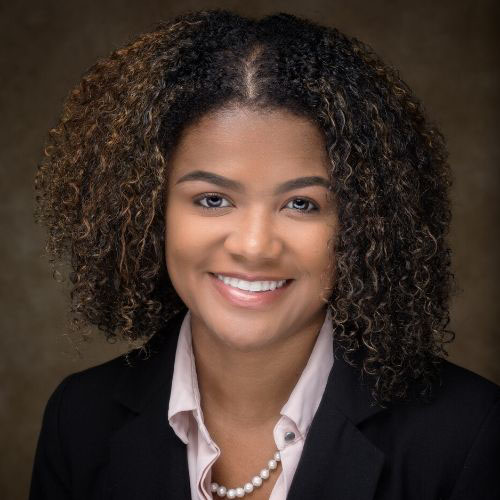 The PPIA JSI program is rigorous, fully funded, and currently operates on four additional campuses. The program is designed to increase the numbers of diverse students who are prepared for professional careers that serve the public good.
"I drew from new knowledge I was gaining in my economics and statistics courses to consider the lenses that policy professionals are applying when they approach healthcare policy authorship and implementation," said Price. "I imagine a future in which I am able to work intimately in research and healthcare spaces using truly interdisciplinary approaches that value people over numbers, policies, and profit."
During 8-10 weeks, PPIA JSI participants explore and build the knowledge and skills necessary for successfully earning graduate degrees related to public policy, public administration, and international affairs. Economics, statistics, and domestic and international policy coursework; policy and leadership topics; and extracurricular activities are incorporated into the experience to help sharpen students' quantitative, analytical, and communication abilities. PPIA JSI alumni who attend master's degree programs in its Graduate School Consortium are also eligible for a minimum of $5,000 in financial support.
Price, a 2016 alumna of the North Carolina School of Science and Mathematics, is an active student in the University Honors Program, a Maximizing Access to Research Careers Undergraduate Student Training in Academic Research (MARC U-STAR) Scholar, a 2018 White House Competitiveness Scholar, and a member of the 2018 Bluford Healthcare Leadership Institute (BHLI) cohort. In fall 2016, Price became the Founding President of Aggies Debate and Forensics; she led the student organization through spring 2019, which culminated in the group winning numerous awards at a national competition in spring 2019.
"I had no background in economics or advanced statistics, but I had completed several levels of advanced calculus and felt willing to embark on an academic challenge," said Price, who was inspired to apply for the PPIA JSI after her summer 2018 internship with the Duke University Hospital Emergency Services Department through the BHLI.
"The Princeton University JSI created a space of critical but inclusive dialogue with talented students from vastly diverse backgrounds," she explained. "At the Princeton JSI, 'diversity' meant diversity of race, culture, and socioeconomic background, but also diversity of thought, values, and experiences….The Princeton JSI far surpassed my expectations and left me with knowledge and friends I will carry through my life. In particular, our Domestic Policy Workshop was an examination of the United States healthcare system, specifically Medicaid."
Since completing the program, Price has been nationally recognized by the National Science Foundation's Graduate Research Fellowship Program as an Honorable Mention. She has also been named the only recipient of Alpha Lambda Delta's top fellowship, the Maria Leonard Graduate Fellowship in the award amount of $7,000 for the 2020-21 academic year. Price will begin earning her doctorate in genomics and bioinformatics at George Washington University in fall 2020, where she plans to also engage in policy, ethics, and global health coursework and opportunities.
PPIA JSI applications are due nationally around the same time annually (Nov. 1).  Alsace Gallop in NCAT Extraordinary Opportunities recruited and advised eligible juniors for PPIA JSI in 2018 and 2019. Interested rising sophomores and juniors are urged to book an appointment and learn more about how to prepare for the PPIA JSI and other externally funded extraordinary opportunities.