More News and Announcements
On May 30, 2018, four of our graduate students, along with their advisors and key administrators, participated in North Carolina's Graduate Education Day. At this event, students met with legislators in Raleigh, NC to discuss their research and demonstrate the importance of graduate education for the state of North Carolina. Graduate Education Day is an annual event coordinated by the North Carolina Council of Graduate Schools (NCCGS).
 
Over twenty NC A&T graduate students were honored at the inaugural Graduate Scholars Recognition Luncheon in April. Honored students included nominees for the Outstanding Thesis and Dissertation Awards, the Outstanding Graduate Research Assistant Awards, and the Outstanding Graduate Teaching Assistant Awards, as well as the finalists from the Spring 2018 Three Minute Thesis (3MT) competition.

Learn about the research of our recent Ph.D. graduates. View the Spring 2018 Doctoral Scholars E-Showcase.
New fellowships and scholarships announced for graduate students at North Carolina A&T State University.
The Final Round of our Three Minute Thesis (3MT) Competition took place on Friday, March 16. Details here (including videos of the finalists' presentations).

Sarah Hamrick, graduate student in the Joint Master of Social Work program at N.C. A&T State University and the University of North Carolina at Greensboro, has been named the 2018 NASW-NC Presidents' Award recipient for Master of Social Work graduate student for the 2017-2018 academic year by The National Association of Social Workers North Carolina Chapter (NASW-NC).  Congratulations Sarah!

Jaime Green, doctoral student in the Energy and Environment Systems program, won the American Geophysical Union's (AGU) Outstanding Student Paper award at its fall 2017 meeting.  AGU's fall meetings are attended by over 24,000 scientists from all over the world.  Drs. Solomon Bililign, Marc Fiddler and Steve Brown (NOAA) serve as Jaime's advisors.  Congratulations Jaime!
The PhD in Applied Science and Technology program is planning to launch six new concentrations in fall 2018: (i) Atmospheric, Environmental and Energy Science, (ii) Applied Physics, (iii) Bioscience, (iv) Applied Chemistry, (v) Data Science and Analytics, and (vi) Information Technology and Technology Management. 
Opportunity for STEM students to enhance communication skills at the

 

6th Annual ComSciCon National Workshop

, June 14th-16th, 2018 in Boston, MA.  Attendance is free; travel and lodging will be provided by the organizers to accepted applicants.
North Carolina Agricultural and Technical State University is a public, land-grant, doctoral research institution located in Greensboro, NC.  The university is a member of the University of North Carolina system.  The Graduate College coordinates and administers advanced programs and course offerings leading to 9 doctoral, 29 master's and 9 certificate programs in collaboration with the College of Agriculture and Environmental Sciences; College of Arts Humanities and Social Sciences; College of Business and Economics; College of Education; College of Health and Human Sciences; College of Science and Technology; College of Engineering; and the Joint School of Nanoscience and Nanoengineering.  Degrees offered include PhD, MA, MAEd, MAT, MBA, MS, MSA, and MSW.  The Graduate Catalog provides detailed information about our programs, some of which are available online.  NCA&T also offers a variety of financial assistance options for graduate study.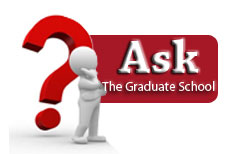 Points of Pride
Largest HBCU

N.C. A&T is the largest public HBCU in the nation

Engineering

N.C. A&T is the No. 1 producer of engineering degrees on the undergraduate level awarded to African Americans.

Admired CEO

Chancellor Harold Martin Sr. is named among the Triad's Most Admired CEOs by the Triad Business Journal.

Academic Excellence

The university's Center for Academic Studies in Identify Science is the first and only National Intelligence Science and Technology CASIS in the United States.

Higher Research Activity

N.C. A&T is classified as an R2: Doctoral University of Higher Research Activity by the prestigious Carnegie Classification of Institutions of Higher Education.

Teaching / Research

N.C. A&T is the highest-ranked public school for combining research and teaching by the Wall Street Journal.

Engineering Professor and Student

N.C. A&T is an inaugural and pioneering tenant of the innovative Union Square Partnership for healthcare training.
2016 MEAC Champs

N.C. A&T Women's Basketball team are the 2016 MEAC Champions

Bowl Champs

Aggies win 2015 Inaugural Air Force Reserve Celebration Bowl and Black National Championship.

Tarik Cohen

Running back Tarik Cohen broke the university and MEAC record becoming the MEAC all-time leading rusher.

Hall of Fame

The 1968 Aggies football team was inducted into the N.C. A&T Sports Hall of Fame as the first A&T team to win a black college national championship.

Aggie Track & Field

Three track & field athletes are named to the NCAA All-Academic team for excellence in their events and in the classroom; maintaining a minimum 3.25 GPA.

Kim Terrell-Kearney

Former professional bowler Kim Terrell-Kearney named N.C. A&T bowling coach

Track & Field Ranking

The United States Track & Field and Cross Country Coaches Association ranked A&T men's track and field team among the top-25 in program history.
Gail Wiggins

JOMC Professor Gail Wiggins selected as the NABJ Educator of the Year

PALO! Lyceum Series

The Band PALO! performed at N.C. A&T for the Lyceum Series

CD - Jazz Preeminence

A&T Theatre arts performs first production of "Radio Golf" by African American playwright August Wilson.

Theatre

The Theatre Program at A&T was the first accredited Bachelor of Fine Arts (BFA) at an HBCU in North Carolina; second in the nation.

Black Nativity performances

The Theatre Arts Program is nationally ranked by Black Broadway as one of the top five Theatre Arts programs for African American students

Travis Alexander

Travis W. Alexander has been named National Conductor for the 105 Voices Of History National Concert Choir