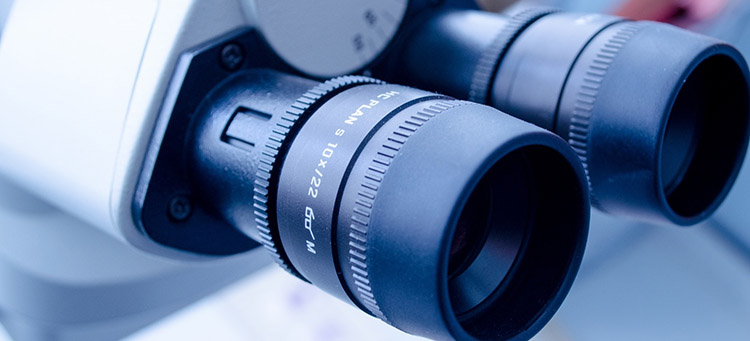 Sang receives $2.8 million grant to study whole grains
EAST GREENSBORO, N.C. (Sept. 4, 2018) -- There's evidence that whole grains can help prevent chronic disease, but there aren't accurate tools to measure beneficial compounds from whole grains in the body. To better understand the effects of whole grains on health, biomarkers for their exposure and effects are needed.
Shengmin Sang, Ph.D., a food scientist with North Carolina Agricultural and Technical State University, has received a $2.8 million, five-year grant from the U.S. Department of Agriculture's National Institutes of Food and Agriculture to change that. He will work with his research partners to identify biomarkers for whole grain wheat and oats.
"At the completion of these studies, our expectation is that we will have identified markers to reflect whole grain wheat or oat intake," said Sang, a professor and lead scientist for functional foods at the university's Center for Excellence in Post-Harvest Technologies at the North Carolina Research Campus in Kannapolis. "Our findings will establish the basis for future studies of the role whole grains play in health and eventually lead to more individualized nutrition."
This project could help answer a host of questions, such as whether obesity, age and gender affect the body's response to whole grains. It could help explain the impact of gut microbiota on the metabolism of whole grain phytochemicals and could lead to a more individualized, and more effective, approach to nutrition.
The USDA's Beltsville Human Nutrition Research Center and the University of North Carolina at Charlotte's College of Computing and Informatics will collaborate on the research.
Sang submitted this research proposal to the National Institutes of Health in response to the program entitled "Food Specific Molecular Profiles and Biomarkers of Food and Nutrient Intake, and Dietary Exposure (R01)," which is co-sponsored by NIH and the USDA.
Last year Sang received N.C. A&T's Intellectual Property Award for his research investigating the potential of bioactive components from functional foods and herbal medicines to prevent chronic diseases. He has patented compounds comprising aspirin and ginger derivatives that have shown promise for preventing and treating cancer, and he studies bioactive compounds in tea, apples, rosemary and other foods.
He was quoted in an Aug. 15 Time.com article about the health benefits of oatmeal.
The Center for Excellence in Post-Harvest Technologies is administered by the College of Agriculture and Environmental Sciences at A&T. The university is an 1890 land-grant doctoral research institution dedicated to learning, discovery and community engagement.
Points of Pride
Largest HBCU

N.C. A&T is the largest public HBCU in the nation

Engineering

N.C. A&T is the No. 1 producer of engineering degrees on the undergraduate level awarded to African Americans.

Admired CEO

Chancellor Harold Martin Sr. is named among the Triad's Most Admired CEOs by the Triad Business Journal.

Academic Excellence

The university's Center for Academic Studies in Identify Science is the first and only National Intelligence Science and Technology CASIS in the United States.

Higher Research Activity

N.C. A&T is classified as an R2: Doctoral University of Higher Research Activity by the prestigious Carnegie Classification of Institutions of Higher Education.

Teaching / Research

N.C. A&T is the highest-ranked public school for combining research and teaching by the Wall Street Journal.

Engineering Professor and Student

N.C. A&T is an inaugural and pioneering tenant of the innovative Union Square Partnership for healthcare training.
2016 MEAC Champs

N.C. A&T Women's Basketball team are the 2016 MEAC Champions

Bowl Champs

Aggies win 2015 Inaugural Air Force Reserve Celebration Bowl and Black National Championship.

Tarik Cohen

Running back Tarik Cohen broke the university and MEAC record becoming the MEAC all-time leading rusher.

Hall of Fame

The 1968 Aggies football team was inducted into the N.C. A&T Sports Hall of Fame as the first A&T team to win a black college national championship.

Aggie Track & Field

Three track & field athletes are named to the NCAA All-Academic team for excellence in their events and in the classroom; maintaining a minimum 3.25 GPA.

Kim Terrell-Kearney

Former professional bowler Kim Terrell-Kearney named N.C. A&T bowling coach

Track & Field Ranking

The United States Track & Field and Cross Country Coaches Association ranked A&T men's track and field team among the top-25 in program history.
Gail Wiggins

JOMC Professor Gail Wiggins selected as the NABJ Educator of the Year

PALO! Lyceum Series

The Band PALO! performed at N.C. A&T for the Lyceum Series

CD - Jazz Preeminence

A&T Theatre arts performs first production of "Radio Golf" by African American playwright August Wilson.

Theatre

The Theatre Program at A&T was the first accredited Bachelor of Fine Arts (BFA) at an HBCU in North Carolina; second in the nation.

Black Nativity performances

The Theatre Arts Program is nationally ranked by Black Broadway as one of the top five Theatre Arts programs for African American students

Travis Alexander

Travis W. Alexander has been named National Conductor for the 105 Voices Of History National Concert Choir