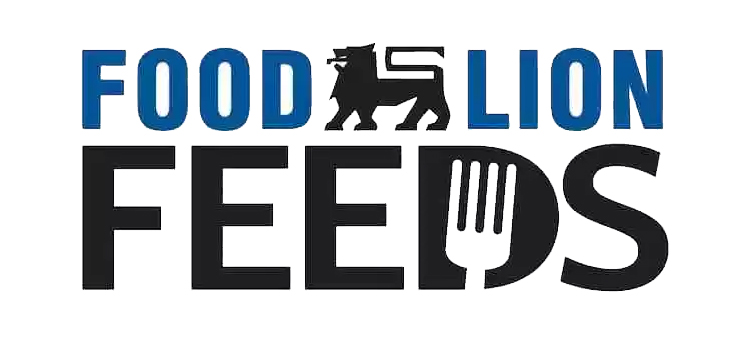 N.C. A&T Partners with Food Lion Feeds to Address Hunger and Food Insecurity
East Greensboro, N.C. (Sept. 25, 2018) – North Carolina Agricultural and Technical State University has joined forces with Food Lion Feeds and North Carolina Campus Compact for a "Collegiate Challenge" to address hunger and food insecurity in the local East Greensboro community and throughout the state. The university will use the challenge as a kickoff to The Aggie Source, a student-run campus food pantry that will continue to serve the campus beyond the competition.

The Division of Student Affairs, campus sponsors and organizers, will launch the challenge at 11 a.m., Wednesday, Sept. 26, in Williams Dining Hall. The group will disseminate information about the competition as well as the new food pantry and will collect non-perishable items that will be donated to a regional food bank. A portion of the kickoff will also benefit those affected by Hurricane Florence.

Nicole Gregory, a food and nutritional science student and Miss Senior serves as the MVP Ambassador and a campaign leader. Hunger and food insecurity is a cause near to Gregory's heart, so much so that her royal court campaign, "Feed the Future," ignited a drive within her and the university.

"People need to see what food insecurity and what hunger look like. They have no face. It looks like you and me," she said. "It's a win-win situation. Our goal as Aggies is to make our food pantry sustainable on campus and get as much food collected as possible. The end goal is to stop food insecurity in general."

Multiple campus entities and student ambassadors will host additional events throughout the semester to raise awareness about hunger in partnership with a local Food Lion store. The university will be eligible to receive $10,000 for the most engagement and creativity on campus, and a second award of $10,000 if the campus collects the most food – proportional to school size. Any prize funds A&T receives will support The Aggie Source food pantry and other hunger-related initiatives. While "The Collegiate Challenge" runs through December, the campus pantry will continue.

"We are excited to partner with NC Campus Compact and these 18 campuses that are already doing so much around food insecurity," said Pat Taft, Community Relations Manager for Food Lion. "We want to encourage the great work these students are already doing and by supporting their efforts we can broaden the reach of our hunger relief efforts in the towns and cities we serve."

A&T is one among a group of 18 geographically and academically diverse schools in the North Carolina competition. Participants include, Central Piedmont Community College, Davidson County Community College, East Carolina University, Elizabeth City State University , Guilford College, Guilford Technical Community College, High Point University, North Carolina Central University, Pfeiffer University. UNC Charlotte, UNCG, UNC Pembroke, UNC Wilmington, Wake Forest University, Wake Technical Community College, Western Carolina University and Wingate University.

Individuals can download the Food Lion app and designate their purchases to contribute to the university's food drive.

Food Lion, based in Salisbury, N.C., since 1957, has more than 1,000 stores in 10 southeastern and mid- states and employs more than 63,000 associates. By leveraging its long-standing heritage of low prices and convenient locations, Food Lion is working to own the easiest full shop grocery experience in the southeast, anchored by a strong commitment to affordability, freshness and the communities it serves. Through Food Lion Feeds, the company has committed to provide 500 million meals to individuals and families in need by the end of 2020. Food Lion is a company of Ahold Delhaize USA, the U.S. division of Zaandam-based Royal Ahold Delhaize Group. For more information, visit www.foodlion.com.

North Carolina Campus Compact is a collaborative network of colleges and universities committed to educating students for civic and social responsibility, partnering with communities for positive change and strengthening democracy.
Points of Pride
Largest HBCU

N.C. A&T is the largest public HBCU in the nation

Engineering

N.C. A&T is the No. 1 producer of engineering degrees on the undergraduate level awarded to African Americans.

Admired CEO

Chancellor Harold Martin Sr. is named among the Triad's Most Admired CEOs by the Triad Business Journal.

Academic Excellence

The university's Center for Academic Studies in Identify Science is the first and only National Intelligence Science and Technology CASIS in the United States.

Higher Research Activity

N.C. A&T is classified as an R2: Doctoral University of Higher Research Activity by the prestigious Carnegie Classification of Institutions of Higher Education.

Teaching / Research

N.C. A&T is the highest-ranked public school for combining research and teaching by the Wall Street Journal.

Engineering Professor and Student

N.C. A&T is an inaugural and pioneering tenant of the innovative Union Square Partnership for healthcare training.
2016 MEAC Champs

N.C. A&T Women's Basketball team are the 2016 MEAC Champions

Bowl Champs

Aggies win 2015 Inaugural Air Force Reserve Celebration Bowl and Black National Championship.

Tarik Cohen

Running back Tarik Cohen broke the university and MEAC record becoming the MEAC all-time leading rusher.

Hall of Fame

The 1968 Aggies football team was inducted into the N.C. A&T Sports Hall of Fame as the first A&T team to win a black college national championship.

Aggie Track & Field

Three track & field athletes are named to the NCAA All-Academic team for excellence in their events and in the classroom; maintaining a minimum 3.25 GPA.

Kim Terrell-Kearney

Former professional bowler Kim Terrell-Kearney named N.C. A&T bowling coach

Track & Field Ranking

The United States Track & Field and Cross Country Coaches Association ranked A&T men's track and field team among the top-25 in program history.
Gail Wiggins

JOMC Professor Gail Wiggins selected as the NABJ Educator of the Year

PALO! Lyceum Series

The Band PALO! performed at N.C. A&T for the Lyceum Series

CD - Jazz Preeminence

A&T Theatre arts performs first production of "Radio Golf" by African American playwright August Wilson.

Theatre

The Theatre Program at A&T was the first accredited Bachelor of Fine Arts (BFA) at an HBCU in North Carolina; second in the nation.

Black Nativity performances

The Theatre Arts Program is nationally ranked by Black Broadway as one of the top five Theatre Arts programs for African American students

Travis Alexander

Travis W. Alexander has been named National Conductor for the 105 Voices Of History National Concert Choir