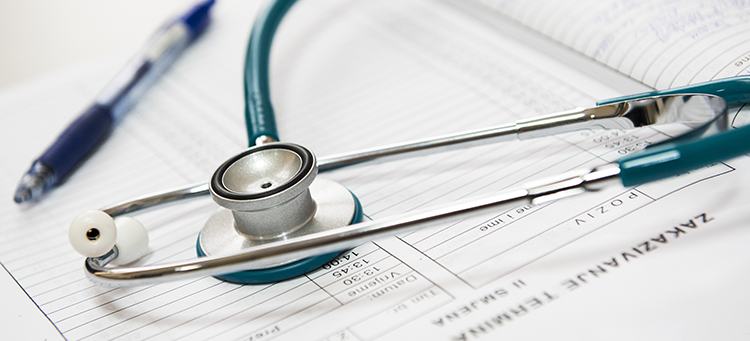 N.C. A&T to Host Regional Diabetes Research Symposium March 16
GREENSBORO, NC (March 14, 2018) – North Carolina Agricultural and Technical State University will host the inaugural North Carolina Regional Diabetes Research Symposium, at 9:15 a.m., Friday, March 16, at the Union Square Campus.
The symposium is co-organized with members of the North Carolina Regional Diabetes Research Center (NCDRC), which includes Duke University, University of North Carolina at Chapel Hill and Wake Forest School of Medicine.
The symposium will include talks from the founders of the NCDRC, Dr. John Buse (UNC-CH), who is the co-director of the North Carolina Translational and Clinical Sciences Institute (NC TraCS), Dr. Don McClain, director of the Wake Forest Clinical and Translational Science Institute (CTSI) and Dr. Dave D'Alessio, chief of endocrinology at Duke University.
Additional presentations will be made by the directors of the Metobolomics Core at Duke University, the Specialized Animals Resources Core at Wake Forest and the Advanced Clinical Studies and Methods Core at the University of North Carolina at Charlotte. Several faculty from the four institutions will give "Ignite presentations" on ideas for potential collaborative research projects focused on diabetes, obesity and metabolism.
The project connects researchers across the translational spectrum interested in developing cross-institutional projects in diabetes, obesity and metabolism.
The NCDRC symposium offers a great opportunity to network and build new inter-institutional partnerships to advance diabetes research in NC through a Pilot Project Program. 
NCDRC was established to create an interactive regional research community to foster new advances in basic and translational diabetes research and as a powerful approach for tackling the epidemic of diabetes and its complications.
Since transitioning to a doctoral, research-intensive institution, N.C. A&T's biomedical research portfolio has experienced tremendous growth with diabetes research projects in the colleges of Science and Technology, Health and Human Sciences and Agriculture and Environmental Sciences.
Faculty in biomedical engineering and nanoengineering are in a position to apply their expertise in innovative diabetes research as part of multidisciplinary teams. Minority ethnic groups such as African Americans, Native Americans, and Hispanics are disproportionately burdened by diabetes and its complications.
In accordance with the university's history of advocacy for change, faculty and students are engaging minority communities and empowering them to reduce health disparities in diabetes. Ongoing projects include the Minority Men's Health Initiative (MMHI) – a consortium of historically black colleges and universities focused on health issues affecting men from minority ethnic groups – with A&T leading the diabetes and obesity research projects. The NIH funded MMHI supports basic, translational, and behavioral aspects of diabetes.
Points of Pride
Largest HBCU

N.C. A&T is the largest public HBCU in the nation

Engineering

N.C. A&T is the No. 1 producer of engineering degrees on the undergraduate level awarded to African Americans.

Admired CEO

Chancellor Harold Martin Sr. is named among the Triad's Most Admired CEOs by the Triad Business Journal.

Academic Excellence

The university's Center for Academic Studies in Identify Science is the first and only National Intelligence Science and Technology CASIS in the United States.

Higher Research Activity

N.C. A&T is classified as an R2: Doctoral University of Higher Research Activity by the prestigious Carnegie Classification of Institutions of Higher Education.

Teaching / Research

N.C. A&T is the highest-ranked public school for combining research and teaching by the Wall Street Journal.

Engineering Professor and Student

N.C. A&T is an inaugural and pioneering tenant of the innovative Union Square Partnership for healthcare training.
2016 MEAC Champs

N.C. A&T Women's Basketball team are the 2016 MEAC Champions

Bowl Champs

Aggies win 2015 Inaugural Air Force Reserve Celebration Bowl and Black National Championship.

Tarik Cohen

Running back Tarik Cohen broke the university and MEAC record becoming the MEAC all-time leading rusher.

Hall of Fame

The 1968 Aggies football team was inducted into the N.C. A&T Sports Hall of Fame as the first A&T team to win a black college national championship.

Aggie Track & Field

Three track & field athletes are named to the NCAA All-Academic team for excellence in their events and in the classroom; maintaining a minimum 3.25 GPA.

Kim Terrell-Kearney

Former professional bowler Kim Terrell-Kearney named N.C. A&T bowling coach

Track & Field Ranking

The United States Track & Field and Cross Country Coaches Association ranked A&T men's track and field team among the top-25 in program history.
Gail Wiggins

JOMC Professor Gail Wiggins selected as the NABJ Educator of the Year

PALO! Lyceum Series

The Band PALO! performed at N.C. A&T for the Lyceum Series

CD - Jazz Preeminence

A&T Theatre arts performs first production of "Radio Golf" by African American playwright August Wilson.

Theatre

The Theatre Program at A&T was the first accredited Bachelor of Fine Arts (BFA) at an HBCU in North Carolina; second in the nation.

Black Nativity performances

The Theatre Arts Program is nationally ranked by Black Broadway as one of the top five Theatre Arts programs for African American students

Travis Alexander

Travis W. Alexander has been named National Conductor for the 105 Voices Of History National Concert Choir