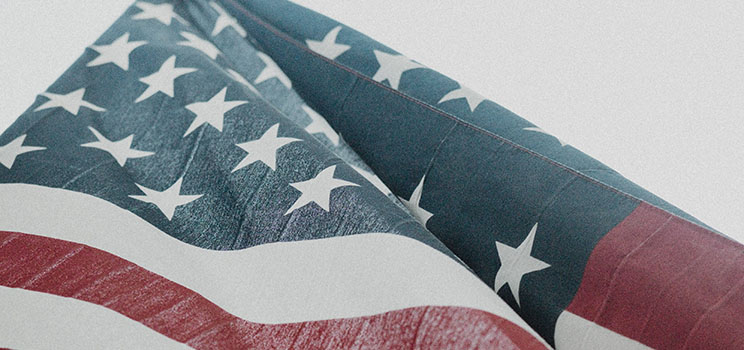 N.C. A&T statement on Deferred Action for Childhood Arrivals (DACA)
MEMORANDUM

To: The Aggie Family

From: Chancellor Harold L. Martin, Sr.

Date: September 6, 2017

Re: DACA


In 2012, the Obama administration instituted the Deferred Action for Childhood Arrivals (DACA) policy to protect certain undocumented immigrants from deportation who entered the United States as minors. Yesterday, it was announced that over the next six months, the current administration will phase out that policy. Without further action, those individuals who were protected under DACA will face deportation at the end of that time.
We stand in support of the many people covered by DACA who contribute to our community, learn in our classrooms and work beside us in organizations and businesses. We stand in support of the dreamers who through their pursuits of post-secondary education have had
significant impact on our university, our state and the nation beyond. We join with fellow institutions throughout the country and millions of Americans in asking Congress to pass legislation that protects these individuals and that ensures their education, families and careers
are not further jeopardized.
We sympathize with those who are struggling during this period of uncertainty, particularly those DACA students who are valued members of the A&T family. Those who need support in dealing with the anxieties arising from yesterday's announcement are encouraged to call or stop by A&T Counseling Services in Murphy Hall, Suite 109, Monday through Friday, from 8 a.m. to 5 p.m. No appointment is needed, walk-ins are welcome, and a counselor is always on duty. Counseling Services may be reached at 336-334-7727.

Since 1891, North Carolina Agricultural and Technical State University has been a symbol of opportunity, community and achievement. It is our sincere hope that the many hardworking individuals covered under DACA who illustrate those same values in their daily lives are able to continue to fulfill their dreams in the nation we all call home.
Office of the Chancellor
Dowdy Administration Building 1601 East Market Street
Greensboro, NC 27411
Phone 336-334-7940
Fax 336-334-7082
Points of Pride
Largest HBCU

N.C. A&T is the largest public HBCU in the nation

Engineering

N.C. A&T is the No. 1 producer of engineering degrees on the undergraduate level awarded to African Americans.

Admired CEO

Chancellor Harold Martin Sr. is named among the Triad's Most Admired CEOs by the Triad Business Journal.

Academic Excellence

The university's Center for Academic Studies in Identify Science is the first and only National Intelligence Science and Technology CASIS in the United States.

Higher Research Activity

N.C. A&T is classified as an R2: Doctoral University of Higher Research Activity by the prestigious Carnegie Classification of Institutions of Higher Education.

Teaching / Research

N.C. A&T is the highest-ranked public school for combining research and teaching by the Wall Street Journal.

Engineering Professor and Student

N.C. A&T is an inaugural and pioneering tenant of the innovative Union Square Partnership for healthcare training.
2016 MEAC Champs

N.C. A&T Women's Basketball team are the 2016 MEAC Champions

Bowl Champs

Aggies win 2015 Inaugural Air Force Reserve Celebration Bowl and Black National Championship.

Tarik Cohen

Running back Tarik Cohen broke the university and MEAC record becoming the MEAC all-time leading rusher.

Hall of Fame

The 1968 Aggies football team was inducted into the N.C. A&T Sports Hall of Fame as the first A&T team to win a black college national championship.

Aggie Track & Field

Three track & field athletes are named to the NCAA All-Academic team for excellence in their events and in the classroom; maintaining a minimum 3.25 GPA.

Kim Terrell-Kearney

Former professional bowler Kim Terrell-Kearney named N.C. A&T bowling coach

Track & Field Ranking

The United States Track & Field and Cross Country Coaches Association ranked A&T men's track and field team among the top-25 in program history.
Gail Wiggins

JOMC Professor Gail Wiggins selected as the NABJ Educator of the Year

PALO! Lyceum Series

The Band PALO! performed at N.C. A&T for the Lyceum Series

CD - Jazz Preeminence

A&T Theatre arts performs first production of "Radio Golf" by African American playwright August Wilson.

Theatre

The Theatre Program at A&T was the first accredited Bachelor of Fine Arts (BFA) at an HBCU in North Carolina; second in the nation.

Black Nativity performances

The Theatre Arts Program is nationally ranked by Black Broadway as one of the top five Theatre Arts programs for African American students

Travis Alexander

Travis W. Alexander has been named National Conductor for the 105 Voices Of History National Concert Choir