Two N.C. A&T Students Selected for White House HBCU All-Stars Program
North Carolina Agricultural and Technical State University students, Keonia Rodgers and Brandon Long have been selected for the 2017 class of the White House Initiative on Historically Black Colleges and Universities'' (HBCU) All-Stars.
Sixty-two undergraduate, graduate and professional students were honored at the 2017 HBCU All-Star Annual Summit hosted at the White House. In its fourth year, the initiative launched the HBCUs All-Stars program under the Obama administration and recognizes HBCU students for their accomplishments in academics, leadership and civic engagement.
Highly-recommended and lauded by university administrators for their impressive accomplishments beyond their resumes, transcripts and applications, Long and Rodgers will serve a one-year term as ambassadors, providing outreach opportunities and communications to their fellow students about the value of education and the initiative as a networking resource.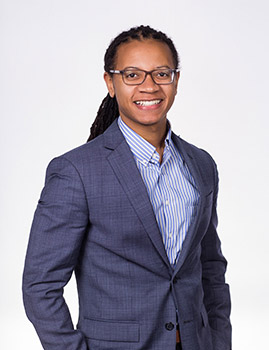 Brandon Long
This role means that my existing leadership and impact on campus and within the local community has been deemed highly necessary and that the White House Initiative on HBCUs will be supporting my goals this academic school year," said Long.
A senior, computer science major, Long's campus activity follows the order of Obama's 2016 "Computer Science for All" initiative to empower all American students from kindergarten through high school to learn computer science and be equipped with the computational thinking skills needed to be creators in the digital economy and to be active citizens in the technology-driven world.
"Through the implementation of coding workshops, hackathon and coding competitions and tech talks, my goal is to spread the knowledge of computational thinking among students and the local community," adds Long.
In his first major event, "Hackathon NCAT," set for Sept. 29-30, over 100 students will compete by pitching technical solutions to real industry problems in less than 20 hours.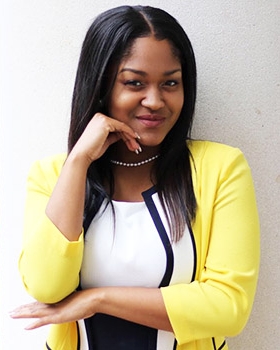 Keonia Rodgers
As a psychology major, Rodgers plans to spend her final undergraduate year helping "others achieve their greatest potential."
"My outreach platform is the start of an organization called, "Boss Up!" which is a character developing organization designed to cultivate the collegiate woman," said Rodgers. "The executive strategy incorporates mentorship, speaker forums, seminars, community service events and a Boss Up! book club."
In addition to support for campus activities, the HBCU initiative and all-star program will provide ambassadors an opportunity to participate in regional and national events, as well as, web chats with initiative staff and other professionals from a wide range of disciplines that support a spirit of engagement and personal and professional development.
Points of Pride
Largest HBCU

N.C. A&T is the largest public HBCU in the nation

Engineering

N.C. A&T is the No. 1 producer of engineering degrees on the undergraduate level awarded to African Americans.

Admired CEO

Chancellor Harold Martin Sr. is named among the Triad's Most Admired CEOs by the Triad Business Journal.

Academic Excellence

The university's Center for Academic Studies in Identify Science is the first and only National Intelligence Science and Technology CASIS in the United States.

Higher Research Activity

N.C. A&T is classified as an R2: Doctoral University of Higher Research Activity by the prestigious Carnegie Classification of Institutions of Higher Education.

Teaching / Research

N.C. A&T is the highest-ranked public school for combining research and teaching by the Wall Street Journal.

Engineering Professor and Student

N.C. A&T is an inaugural and pioneering tenant of the innovative Union Square Partnership for healthcare training.
2016 MEAC Champs

N.C. A&T Women's Basketball team are the 2016 MEAC Champions

Bowl Champs

Aggies win 2015 Inaugural Air Force Reserve Celebration Bowl and Black National Championship.

Tarik Cohen

Running back Tarik Cohen broke the university and MEAC record becoming the MEAC all-time leading rusher.

Hall of Fame

The 1968 Aggies football team was inducted into the N.C. A&T Sports Hall of Fame as the first A&T team to win a black college national championship.

Aggie Track & Field

Three track & field athletes are named to the NCAA All-Academic team for excellence in their events and in the classroom; maintaining a minimum 3.25 GPA.

Kim Terrell-Kearney

Former professional bowler Kim Terrell-Kearney named N.C. A&T bowling coach

Track & Field Ranking

The United States Track & Field and Cross Country Coaches Association ranked A&T men's track and field team among the top-25 in program history.
Gail Wiggins

JOMC Professor Gail Wiggins selected as the NABJ Educator of the Year

PALO! Lyceum Series

The Band PALO! performed at N.C. A&T for the Lyceum Series

CD - Jazz Preeminence

A&T Theatre arts performs first production of "Radio Golf" by African American playwright August Wilson.

Theatre

The Theatre Program at A&T was the first accredited Bachelor of Fine Arts (BFA) at an HBCU in North Carolina; second in the nation.

Black Nativity performances

The Theatre Arts Program is nationally ranked by Black Broadway as one of the top five Theatre Arts programs for African American students

Travis Alexander

Travis W. Alexander has been named National Conductor for the 105 Voices Of History National Concert Choir