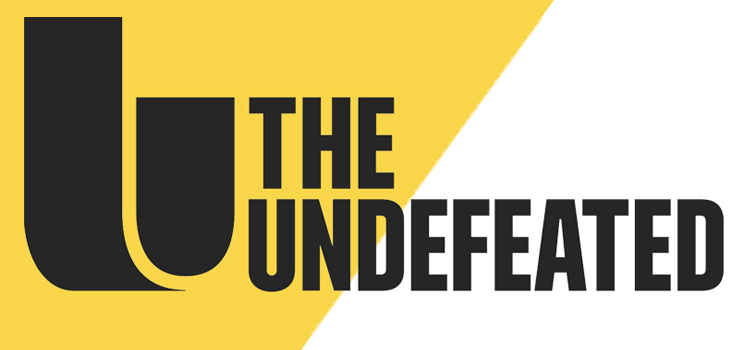 ESPN Names A&T's Dooley To The Undefeated's Inaugural Class of Rhoden Fellows
BRISTOL, Conn. (March 9, 2017) - The Undefeated, ESPN's multiplatform initiative for sports, race and culture, has announced the inaugural class of Rhoden Fellows, the sports journalism internship program focused on identifying and training aspiring African American journalists from Historically Black Colleges and Universities (HBCUs).
The inaugural class of six student journalists includes Donovan Dooley, a freshman at North Carolina Agricultural and Technical State University in Greensboro, N.C. Dooley is a 19-year-old from Tusacloosa, Ala., with big ambitions to one day host his own show on television and radio – an ambition he's already fueling by producing weekly sports news segments for WNAA 90.1 FM, N.C. A&T's campus radio station.
"I hope to be a prominent sports personality, so starting with the Rhoden program is a great opportunity," he said.
Dooley chose A&T based on the strong reputation of the university's journalism and mass communications programs and Greensboro's proximity to Charlotte, N.C., a major media market with opportunities he can pursue later in his undergraduate experience. "Everything's going great, so far. My professors and managers at the radio station are really supportive and helping me with my studies and my goals," he said. 
In addition to Dooley, the other Rhoden Fellows are Miniya Shabazz of Grambling State University, Grambling, La.; Kyla Wright of Hampton University, Hampton, Va.; Paul A. Holston of Howard University, Washington, D.C.; C. Isaiah Smalls, II of Morehouse College, Atlanta, Ga.; Simone Benson of Morgan State University, Baltimore, Md..
With financial support from ESPN, the Rhoden Fellowship is a two-year program founded by former New York Times award-winning sports columnist William C. Rhoden, who joined ESPN's The Undefeated as head of the fellowship program and as columnist and editor-at-large. The fellowship – established as part of The Undefeated's mission to develop new voices and serve as an incubator for future multicultural journalists – is open to outstanding undergraduate students at HBCUs.
During the academic year, the fellows will report news stories from their respective universities and cover the varied facets of HBCU life, serving as on-campus correspondents for The Undefeated's HBCU vertical. They will produce daily, weekly and monthly multimedia content, as well as serve as on-site beat writers covering sports teams – college or professional – in their respective markets. During the summer, students will work 40-hour weeks at ESPN for 10 weeks, gaining a first-hand education and experience in sports journalism.  
"We are excited to welcome our first class of Rhoden Fellows. It is vital that we develop new voices for our profession, and to continue to diversify sports journalism," said Kevin Merida, senior vice president and editor-in-chief of The Undefeated. "We know how much talent — sometimes overshadowed —resides on HBCU campuses. We are proud to get this program started."
"I am elated to get the first class of Rhoden Fellows on board," said the program's namesake, Bill Rhoden. "This initiative has been something John Skipper and I have been working on for two years. The Fellows are blessed to have someone with Kevin Merida's vision and experience guiding them. This fellowship is one of the highpoints of my career."
The Undefeated is ESPN's multiplatform content initiative exploring the intersections of sports, race and culture. The digital hub, TheUndefeated.com, which launched in May 2016, combines innovative long-form and short-form storytelling, investigation, original reporting and provocative commentary to enlighten and entertain African Americans, as well as sports fans seeking a deeper understanding of black athletes, culture and related issues.
In addition to its cutting-edge content, The Undefeated seeks to be a thought-leader on race, sports and culture in the country – convening insightful forums to discuss and debate topical issues affecting sports and race in America.
Last October at A&T, The Undefeated hosted a town hall with President Barack Obama and students, faculty and staff of the university. The hour-long event was broadcast live on ESPN and showcased the president in dialogue on a range of issues related to race, education and culture.
Points of Pride
Largest HBCU

N.C. A&T is the largest public HBCU in the nation

Engineering

N.C. A&T is the No. 1 producer of engineering degrees on the undergraduate level awarded to African Americans.

Admired CEO

Chancellor Harold Martin Sr. is named among the Triad's Most Admired CEOs by the Triad Business Journal.

Academic Excellence

The university's Center for Academic Studies in Identify Science is the first and only National Intelligence Science and Technology CASIS in the United States.

Higher Research Activity

N.C. A&T is classified as an R2: Doctoral University of Higher Research Activity by the prestigious Carnegie Classification of Institutions of Higher Education.

Teaching / Research

N.C. A&T is the highest-ranked public school for combining research and teaching by the Wall Street Journal.

Engineering Professor and Student

N.C. A&T is an inaugural and pioneering tenant of the innovative Union Square Partnership for healthcare training.
2016 MEAC Champs

N.C. A&T Women's Basketball team are the 2016 MEAC Champions

Bowl Champs

Aggies win 2015 Inaugural Air Force Reserve Celebration Bowl and Black National Championship.

Tarik Cohen

Running back Tarik Cohen broke the university and MEAC record becoming the MEAC all-time leading rusher.

Hall of Fame

The 1968 Aggies football team was inducted into the N.C. A&T Sports Hall of Fame as the first A&T team to win a black college national championship.

Aggie Track & Field

Three track & field athletes are named to the NCAA All-Academic team for excellence in their events and in the classroom; maintaining a minimum 3.25 GPA.

Kim Terrell-Kearney

Former professional bowler Kim Terrell-Kearney named N.C. A&T bowling coach

Track & Field Ranking

The United States Track & Field and Cross Country Coaches Association ranked A&T men's track and field team among the top-25 in program history.
Gail Wiggins

JOMC Professor Gail Wiggins selected as the NABJ Educator of the Year

PALO! Lyceum Series

The Band PALO! performed at N.C. A&T for the Lyceum Series

CD - Jazz Preeminence

A&T Theatre arts performs first production of "Radio Golf" by African American playwright August Wilson.

Theatre

The Theatre Program at A&T was the first accredited Bachelor of Fine Arts (BFA) at an HBCU in North Carolina; second in the nation.

Black Nativity performances

The Theatre Arts Program is nationally ranked by Black Broadway as one of the top five Theatre Arts programs for African American students

Travis Alexander

Travis W. Alexander has been named National Conductor for the 105 Voices Of History National Concert Choir