N.C. A&T-Led Consortium Receives Share of $300 Million DOT Grant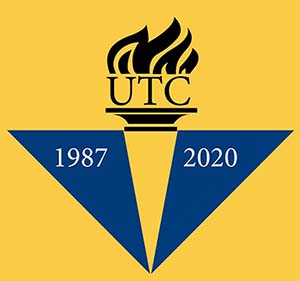 GREENSBORO, N.C. (Jan. 24, 2017) - A consortium led by North Carolina Agricultural and Technical State University has been awarded a $1.4 million grant, renewable for up to five years and $7.8 million, by the U.S. Department of Transportation's University Transportation Centers (UTC) Program.
The grant will be used to establish and manage the Center for Advanced Transportation Mobility (CATM) through N.C. A&T's Transportation Institute. CATM also includes Virginia Polytechnic Institute, Embry-Riddle Aeronautical University and the University of the District of Columbia Community College and is directed by Maranda E. McBride, also director of N.C. A&T's Transportation Institute and an associate professor of Management, who is the principal investigator on the grant.
UTC programs are designed to advance state-of-the-art transportation research and technology, and develop the next generation of transportation professionals. The goal of each UTC is to form a unique center of transportation excellence on a specific research topic. CATM will focus on improving the mobility of people and goods.
"Our nation faces unprecedented challenges from population growth, a changing climate and increasing freight volumes. Universities are at the forefront of identifying solutions, researching critical emerging issues and ensuring improved access to opportunity for all Americans," said Anthony Foxx, former U.S. Transportation Secretary under the Obama Administration. "This competition supports the future transportation workforce by providing students with opportunities to take part in cutting-edge research with leading experts in the field."
The work of UTCs will help the United States meet the impacts outlined in "Beyond Traffic," a draft report documenting trends and challenges to the nation's transportation system over the next 30 years.
The Congressionally-mandated program has been in place since 1987 to help address the nation's ever-growing need for the safe, efficient and environmentally sound movement of people and goods.
"This is great news for N.C. A&T and the city of Greensboro" said North Carolina Congresswoman Alma Adams. "This grant will provide crucial funding for students to develop cutting-edge research in transportation to improve our city's infrastructure, protect the environment and plan for future growth. This funding will equip our local engineering students to advance their research in a way that will substantially impact our city."
Together, UTCs advance U.S. technology and expertise in the many disciplines comprising transportation through education, solutions-oriented research and technology transfer and the exploration and sharing of cutting-edge ideas and approaches.
Thirty-Two UTCs across the country will share $300.3 million to advance transportation research and address critical transportation challenges facing the nation.
The UTC program supports applied and academic research on national transportation priorities at up to 35 competitively-selected colleges and university consortia across the United States, currently encompassing over 100 institutions of higher education. This year, for the first time, two-year institutions of higher education were eligible to partner in the UTC consortia. UTCs work with regional, state, and local transportation agencies and private sector partners to help find solutions to challenges that directly impact their communities and affect the efficiency of the nation's transportation system.
A complete list of 2016 UTC Grant Award recipients is available online.
Points of Pride
Largest HBCU

N.C. A&T is the largest public HBCU in the nation

Engineering

N.C. A&T is the No. 1 producer of engineering degrees on the undergraduate level awarded to African Americans.

Admired CEO

Chancellor Harold Martin Sr. is named among the Triad's Most Admired CEOs by the Triad Business Journal.

Academic Excellence

The university's Center for Academic Studies in Identify Science is the first and only National Intelligence Science and Technology CASIS in the United States.

Higher Research Activity

N.C. A&T is classified as an R2: Doctoral University of Higher Research Activity by the prestigious Carnegie Classification of Institutions of Higher Education.

Teaching / Research

N.C. A&T is the highest-ranked public school for combining research and teaching by the Wall Street Journal.

Engineering Professor and Student

N.C. A&T is an inaugural and pioneering tenant of the innovative Union Square Partnership for healthcare training.
2016 MEAC Champs

N.C. A&T Women's Basketball team are the 2016 MEAC Champions

Bowl Champs

Aggies win 2015 Inaugural Air Force Reserve Celebration Bowl and Black National Championship.

Tarik Cohen

Running back Tarik Cohen broke the university and MEAC record becoming the MEAC all-time leading rusher.

Hall of Fame

The 1968 Aggies football team was inducted into the N.C. A&T Sports Hall of Fame as the first A&T team to win a black college national championship.

Aggie Track & Field

Three track & field athletes are named to the NCAA All-Academic team for excellence in their events and in the classroom; maintaining a minimum 3.25 GPA.

Kim Terrell-Kearney

Former professional bowler Kim Terrell-Kearney named N.C. A&T bowling coach

Track & Field Ranking

The United States Track & Field and Cross Country Coaches Association ranked A&T men's track and field team among the top-25 in program history.
Gail Wiggins

JOMC Professor Gail Wiggins selected as the NABJ Educator of the Year

PALO! Lyceum Series

The Band PALO! performed at N.C. A&T for the Lyceum Series

CD - Jazz Preeminence

A&T Theatre arts performs first production of "Radio Golf" by African American playwright August Wilson.

Theatre

The Theatre Program at A&T was the first accredited Bachelor of Fine Arts (BFA) at an HBCU in North Carolina; second in the nation.

Black Nativity performances

The Theatre Arts Program is nationally ranked by Black Broadway as one of the top five Theatre Arts programs for African American students

Travis Alexander

Travis W. Alexander has been named National Conductor for the 105 Voices Of History National Concert Choir