Continuity in Research
Resuming Full Research Operations

Executive Summary
The Fall 2021 Implementation Working Group, continuing the work from the Spring 2021 Planning / Working Subgroup on Research, met in late April 2021. This report represents the outcomes and recommendations from the subgroup's discussions and deliberations for the Fall 2021 semester. It is important to note that research activity on the campus of North Carolina A&T State University has not ceased.  
Key elements to facilitate continuity of research operations include:
Staying compliant with various standing policies and procedures while being responsive to shifting COVID-19 pandemic related guidance.
Wearing masks and social distancing in environments and work settings that were meant to be highly collaborative and cooperative, and not created to ensure social
Protecting the careers of early-stage researchers.
Ensuring that graduate students nearing completion of their degrees are able to complete their research activities; and,
Deployment and enforcement of data driven COVID-19 mitigation measures.
Guiding Principles
General
Safety, security and well-being of the university community will be the leading driver of decision making.

Long-term survivability of the research enterprise to include the maintenance, functionality and security of infrastructure should be a main concern.

In prioritizing research activities, protecting the careers of early-stage researchers and helping graduate students near graduation complete their degrees should be given consideration.

Undergraduates are students first and researchers second.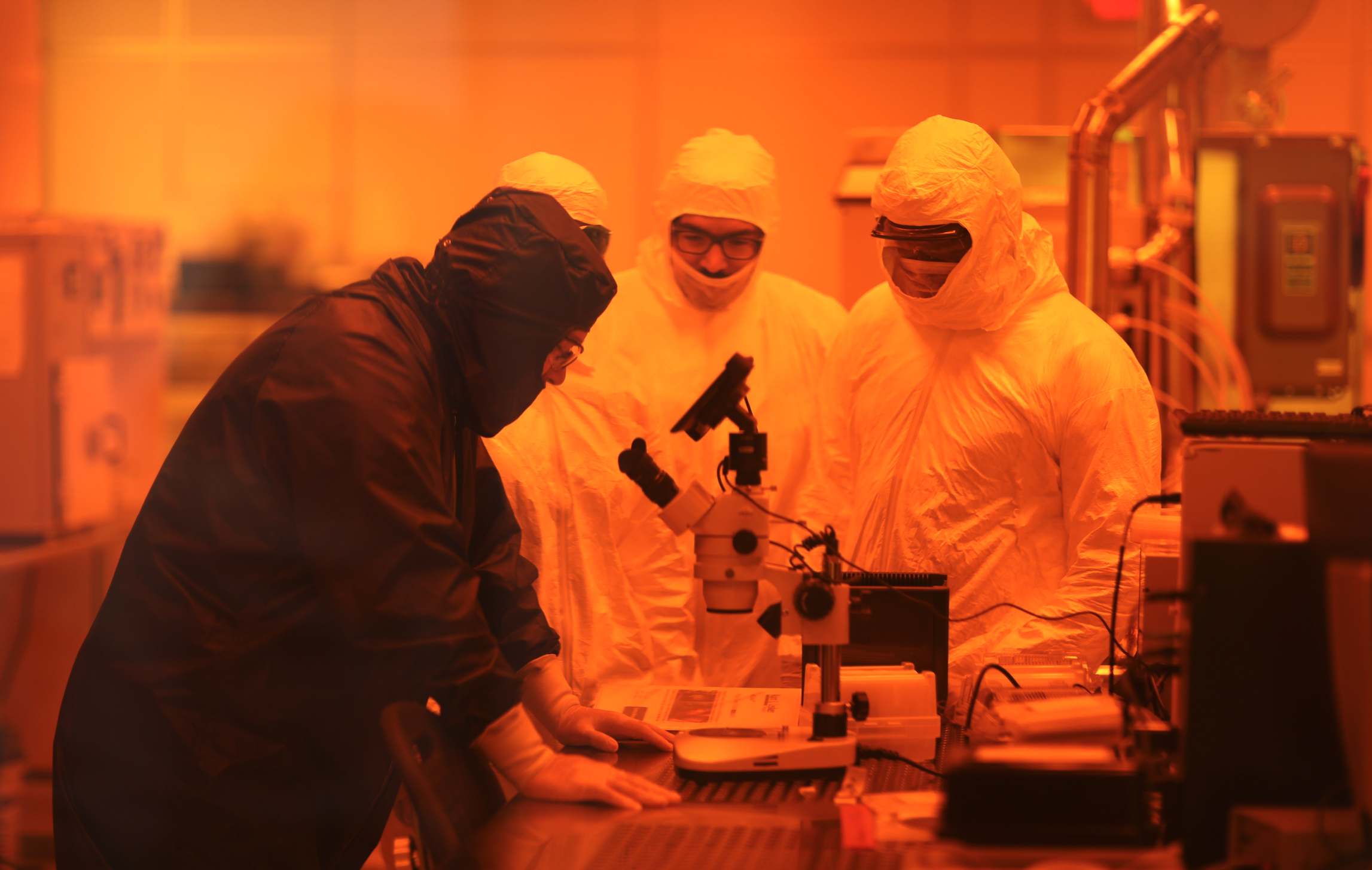 Assignment of Responsibilities
The guidelines in this document do not replace or supersede national, state or local directives, nor UNC System Office or N.C. A&T guidance

.
Research related directives should flow through the Division of Research and Economic Development (DORED) to the college deans and laboratories to ensure current information is consistently communicated to all research staff and faculty.
All individuals working in laboratories will be responsible for ensuring they have received appropriate training and are up to date and compliant with all standing and pandemic related university operational guidance.
For funded research, the Principal Investigator (PI) is responsible for ensuring funded projects have sponsor approval for revisions in project timeline, scope of work, budget, etc.
Hygiene
Facilities will provide materials to clean Laboratory managers, researchers and/ or their designee, will be responsible for cleaning their individual laboratories that utilize biological/biohazardous materials.
All cleaning must meet CDC and EPA disinfection guidance with respect to contact times (e.g., laboratory benches, common areas, equipment, )
While working in laboratories, face coverings are required at all times until conditions permit a return to pre-Covid PPE laboratory guidance. Each researcher will determine the specific type of PPE and face covering for their laboratory based on OSHA, CDC and EPA recommendations and current risk management standards and guidelines.
Training/Monitoring/Compliance
All chemicals, biologics and other materials and equipment will be inventoried and properly handled and stored at all times.
All IRB, IBC and IACUC protocols are in place and updated for any modified protocols.
Plan Details
Considerations: Research Operations
Faculty researchers are responsible for monitoring and cleaning their own laboratories when utilizing biological/biohazardous materials and animal subjects. Laboratory capacity must be considered for social distancing depending on current CDC and State guidance.
Laboratories will maintain access logs with times of entry/exit and full contact information for faculty researchers, students and staff. Detailed shut down procedures, defined protocols for research maintenance in case of a shutdown, and updated emergency management plans must be available.
Human subjects research is allowed to continue. Remote interaction tools should be considered with Human subjects research whenever possible. Include face-to-face assessments or visits only after careful assessment and weighing risks and benefits for the research participants. Procedures must be put in place for visits/interactions to ensure safety and social distancing when face-to-face interactions are allowed. Include measures that reduce direct contact, daily wellness checks for research personnel when participant interaction is face-to-face and remote wellness screenings for research participants prior to them reporting for studies.  Human subjects research must be approved by the IRB prior to implementing any part of the research project.
Table 1.1.i. Consideration for Various Types of Research
| | |
| --- | --- |
| TYPE OF RESEARCH | CONSIDERATIONS |
| Laboratory research (wet and dry labs) | IBC, Hygiene practices, PPE, social distancing, access control (capacity) |
| Laboratory (animals or living organisms) | IBC, IACUC - Hygiene practices, PPE |
| Field research (University Farm, plants) | IACUC, Hygiene practices, PPE, social distancing |
| Clinical/human subject research (clinical, focus group, observation) | IRB - Hygiene practices, PPE, social distancing, risk assessment, communication |
| Computational and remote sensing research | Privacy, minimal adjustments/ITS support |
FALL 2021 RESEARCHERS' CONTINUITY OF RESEARCH SUPPORT 
Resources
Centers for Disease Control and Prevention (CDC)
N.C. A&T Office of Environmental Health and Safety
Research Working Subgroup Membership
Elizabeth Hopfer, PhD - Lead
Associate Professor
Family and Consumer Sciences
DeRome Dunn, PhD
Associate Professor
Mechanical Engineering
Tonya R. Hargett, PhD
Director
Research Integrity Officer
Office of Research Compliance and Ethics
Evelyn Sowells-Boone, PhD
Associate Professor
Computer Systems Technology