Teaching and Learning Continuity
I. Provost's Statement
Fifteen months ago, we began our process to face one of the most disruptive events in recent history – the COVID-19 global pandemic. We must also acknowledge other disruptive events that shed spotlights on social justice last year. The disruptions and challenges cannot be ignored, so while we remember those who were affected, let us in parallel, rejoice at the new hope arising – testing, vaccines and progress in racial equity and social justice.
Let us also be mindful of our responsibility to continue to protect the health and safety of our community. We were challenged by circumstances at every turn, yet we implemented creative solutions at every opportunity.In sum, we have sustained a persistent cycle of reimagining, and this is the promise we must carry forward as we elevate our commitment to student success and to those we serve in the region, the state and the nation.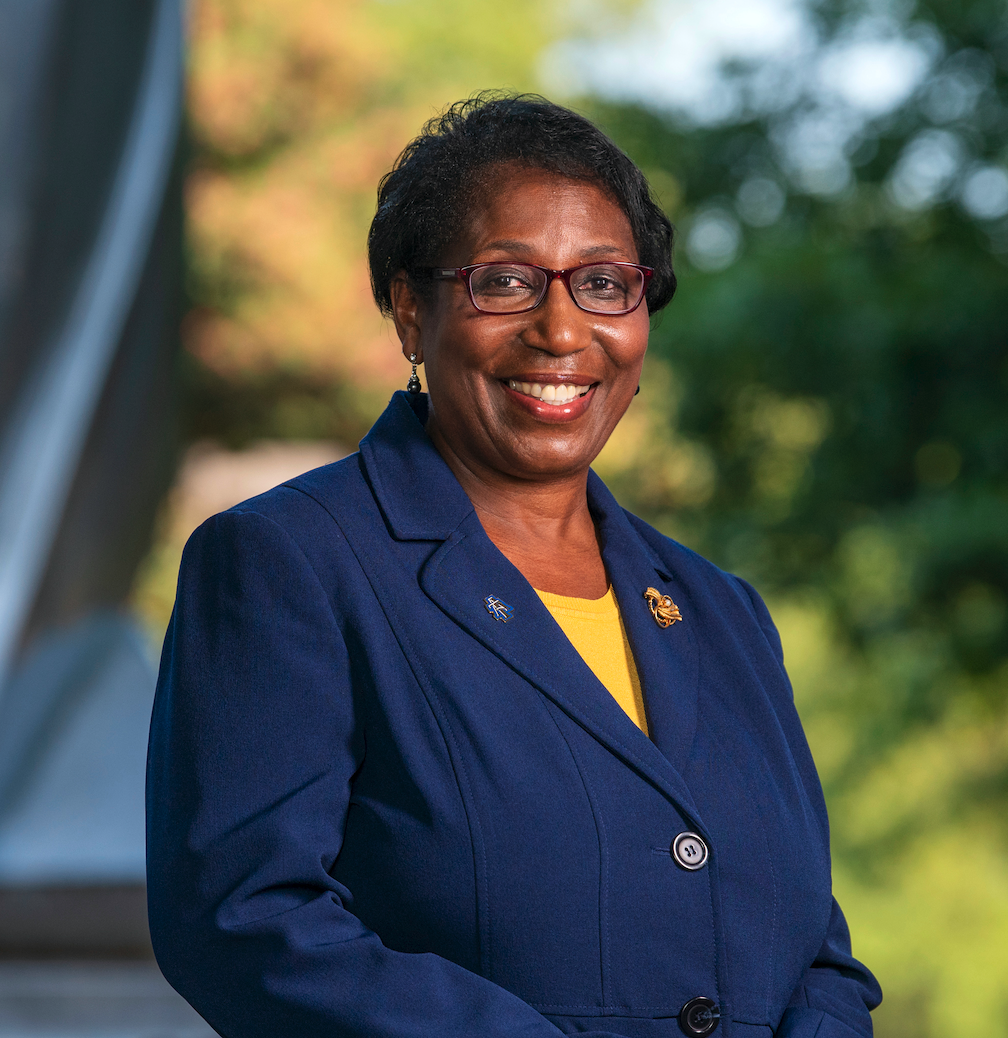 It is time to collectively reimagine our excellence as we move into Fall 2021, which we refer to as the "new normal" or returning to in-person teaching and learning. We look forward to this new normal, but it should be shaped by innovation, best practices and renewed passion to serve our students. Excellence demands change that sparks improvement, advancement and progress at scale.
So let us spotlight excellence as we reimagine teaching and learning. Recall our mission:

North Carolina Agricultural and Technical State University advances knowledge through scholarly exchange and transforms society with exceptional teaching, learning, discovery and community engagement. An 1890 land-grant doctoral research institution with a distinction in STEM and commitment to excellence in all disciplines, North Carolina A&T creates innovative solutions that address the challenges and economic needs of North Carolina, the nation and world.
We are using a phased return schedule. By August 13, all employees will have returned to campus. Students will arrive shortly thereafter. It is important that we are fully prepared. Our goal is to provide you with information using the AggiesCare website, postings on the Faculty and Learner Support Commons, University Communications, and forums. We have also asked deans and chairs to ensure information is communicated to faculty. Please monitor this information on a regular basis.
So it is in the spirit of the "new normal," that I provide more information in this guide to support academic excellence in Fall 2021. Your growth mindset matters and we look forward to seeing all of you as we return and reimagine excellence in teaching and learning.
Let's embrace the new normal together!
Beryl C. McEwen, Ph.D.
Provost and Executive Vice Chancellor for Academic Affairs  
II. Acknowledgement to Teaching and Learning and Research Continuity Working Group
Special thanks to the Continuity Working Group of the DoAA and DoRED Fall 2021 Implementation Team for their inputs and coordination of this document.
DeRome Dunn, Associate Professor
Tonya Hargett, Director of Research Compliance and Ethics Research Integrity Officer
Elizabeth Hopfer, Associate Professor
Evelyn Sowells-Boone, Associate Professor
Thanks also to other members of the DoAA and DoRED Implementation Team: Evelyn Sowells-Boone, Lonnie Cockerham, Carlos Grooms, Kendra Haywood, Steven Jiang, Tracie Lewis, Stephanie Luster-Teasley, Eric Muth (co-chair), Scott Simkins, Frederick H. Smith, Shon Smith, Tonya Smith-Jackson (co-chair), Trevor Taylor
Thanks also to our student members: Tomarshal Barnes, Devin Henry, Verdant Julius, Milosh McAdoo, Enoch Sarku, Prentis Woodfork 
RETURNING TO CAMPUS
The Fall 2021 semester will represent a new normal. Core Operations will return by July 12 and Student/Academic Services by July 26. Nine-month faculty officially return to campus on Aug. 13 and begins with the Faculty/Staff Institute at 9 am. Updates of events will be posted on the Aggies Care website. Classes begin on Aug. 18.
New faculty should contact their department chairperson if they have questions regarding the above timing or other matters. Face-to-face course instruction will end prior to the Thanksgiving holiday and final examinations will be administered  online. The semester will end on Dec. 13, which is when grades are due. The Fall 2021 Academic Calendar is located here:
https://www.ncat.edu/registrar/academic-calendar-pdfs/fall2021.pdf                                                
Before the Fall 2021 semester begins, Facilities will clean and sanitize campus spaces, including dining areas, and signage and social distancing markers will be refreshed. Mechanical, electrical, plumbing and monitoring systems will be assessed and readied prior to the re-opening of buildings. All employees are encouraged to stay healthy by getting the Covid-19 vaccine (available at the on-campus Vaccine Clinic), flu shots (available at the Student Health Center now) and COVID-19 test (on campus or at another convenient location). Information about testing on campus is located here: https://www.ncat.edu/coronavirus/aggies-care/testing.php
Students who plan to live on campus will be required to have COVID-19 testing prior to move-in; aka, pre-arrival testing. Testing must be within 48 hours of move-in and students are encouraged to test prior to arrival to avoid delays in receiving access to their housing assignment. The Student Health Center will be available for COVID-19 testing during move-in for those who are not able to test before arrival. Students with proof of COVID-19 vaccination will not be required to test. These students will upload proof of vaccination to the online Student Health portal.
More information about returning to campus in Fall 2021 can be found on the Aggies Care: Fall 2021 website located here: https://www.ncat.edu/coronavirus/aggies-care/index.php
Fall 2021 transition virtual sessions will be provided to faculty, staff and students. New and continuing freshmen/transfers and sophomores will be invited to attend virtual sessions to transition to living and learning on campus. These forums will be recorded for asynchronous viewing. Deans and department chairs are strongly encouraged to prepare faculty for returning in Fall 2021 and to ensure information specific to unit operations and student success is conveyed.
Likewise, each college/school is strongly encouraged to establish a small Transition Committee to address issues specific to your unit and ensure the unit is ready. Colleges/schools should communicate with their Building Representatives when issues arise regarding classroom cleaning or technology. Building Representatives should communicate with Facilities when assistance is needed. Colleges are also strongly encouraged to hold a minimum of two student forums/town halls to ensure students receive information in multiple ways. Students should be invited to provide input.
A. Housing: Residence Life
In Fall 2021 many students will reside in university residence halls, which will operate at 100% capacity. Two residence halls have be designated as quarantine-only buildings. Some students may reside in Greensboro and the surrounding areas and will commute to campus. Students choosing all online courses may choose to reside on campus and/or use campus resources, such as Bluford Library, while others will learn in other locations.
The Student Center will operate with normal hours starting August 14, 2021, with face covering requirements. The Campus Recreation Center will return to normal operating hours starting on August 18, 2021, for enrolled students only, with required face covering, temperature checks and a COVID-19 questionnaire requirement. Capacity will be limited to 25 persons per hour and will be controlled through online Sign Up Genius reservations. Corbett Pool will reopen on August 18, 2021 for recreation swim. Dining services will follow the CDC and university guidelines to offer in-person dining options. Where social distancing is not possible, service will be limited to "to-go" options and delivery services.
B. Controlling COVID-19 through Vaccination and Testing
The most important way to stop viral spreading with increasing cases and serious illnesses is for everyone to get vaccinated as soon as possible. The Student Health Service will continue to offer vaccines throughout Summer 2021 and the 2021-22 school year. Call 336-334-7880 for information on availability.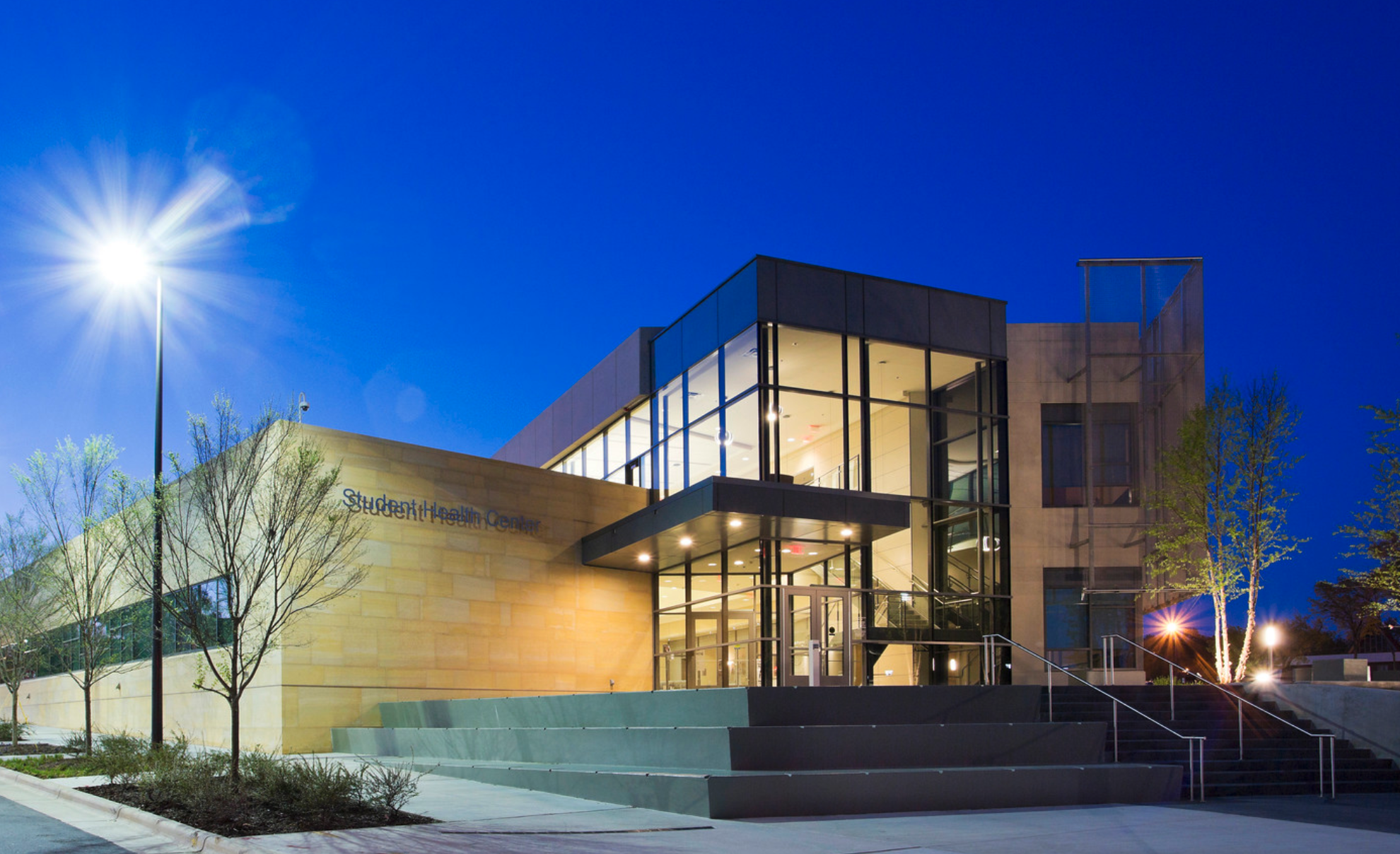 All students are expected to follow these protocols:
https://www.ncat.edu/coronavirus/aggies-care/protcols-for-students.php
The university has developed protocols for students and faculty who test positive for coronavirus, and for those who are discovered to be at risk of catching the virus due to a risky direct contact with a positive case. Full details for students and employees can be found at the following link:
https://www.ncat.edu/coronavirus/aggies-care/testing.php
Isolation and quarantine guidelines have been developed: https://www.ncat.edu/coronavirus/aggies-care/isolation-quarantine-guidelines.php.
On campus testing for faculty, staff and students is available at the Student Health Center from 8:30 a.m.-6 p.m., M-F. Please call ahead for an appointment if you are having symptoms, 333-334-7880, or notify the staff at the front entrance.
The Dashboard (https://www.ncat.edu/coronavirus/confirmed-cases.php) will continue to be updated (starting) every Monday, Wednesday, and Friday, to show the overall positivity rate, number of positives for employees and students, information about clusters and number of tests completed.
C. Classroom Health and Safety
Classrooms will operate at 100% capacity, with no social distancing. Masking will be required in classrooms and on public transportation. Students and instructors who are not able to wear a mask, for whatever reason, are encouraged to teach or study in online courses instead. Students who enter a class without a face mask and refuse to wear one should be reported immediately to the Dean of Students, Mr. Marc Williams, at 336-334-7791 (after 5 p.m., 202-270-3095). The Office of Accessibility Resources (OARs) should be contacted for any questions and arrangements to meet accommodations for students with disabilities who have registered with this office.
Housekeeping teams will clean lobby areas, and heavy traffic areas, based on CDC guidelines for disinfection and Environmental Health and Safety (EHS) protocols. Facilities will maintain hand-sanitizer stations at major building entrances, elevator stops, auditoriums, classrooms, computer rooms and high-traffic areas. A quality control system will be in place to allow students, faculty and staff to be updated on the periodic cleaning of each classroom. Cleaning and sanitation stations will be staged in each classroom. Faculty members will be encouraged to clean and sanitize their learning spaces, with daily cleaning by Facilities. Deans and Building Representatives share responsibility for verifying and/or reporting that classrooms are cleaned, stocked with sanitation supplies and equipped with the appropriate technology. Building representatives are the primary persons to interface with Facilities.
Mechanical, electrical, plumbing and monitoring systems will be assessed and readied prior to reopening of buildings. Building occupants should also wipe down commonly used surfaces before and after use with products that meet the EPA's criteria for use against COVID-19 and are appropriate for the surface. This includes any shared-space location or equipment (e.g., copiers, printers, computers, A/V and other electrical equipment, coffee makers, desks and tables, light switches, doorknobs, etc.).
Every member of our North Carolina Agricultural and Technical State University community lives by the core values of responsibility, excellence, integrity, inclusiveness and learning. Responsibility requires all of us to align our behavior with the best available science and current guidance from the Centers for Disease Control and Prevention (CDC). Members of the Aggie family are expected to act responsibly by wearing a face covering, covering mouth and nose when sneezing or coughing, washing hands well and often, and adhering to assembly rules, hygiene actions and signage for prevention and control. Students who do not have a face mask or other infection control materials may get assistance by contacting their department chair, who will be working with Building Representatives in each college. For more information, visit the Aggies Care website.
D. Course Delivery
In Fall 2021, students have the opportunity to take courses delivered in two modes:
On Campus (code M), with a meeting pattern (days/times)
Distance Learning (DL), with no meeting pattern
Detailed information about tuition rates for 2021-2022 may be found at the following link, which includes a cost estimator to assist with planning: https://hub.ncat.edu/administration/business-and-finance/comptroller/treasurers-office/tuition-and-fees.php
Please note: Some or all instructional formats for all or part of the 2021-2022 academic year may change due to the public health emergency caused by the COVID-19 pandemic. As has always been the case, tuition and fees are charged at the beginning of the semester and will remain in place regardless of any changes in instructional format. Tuition and fees will not be refunded in the event that instructional format changes for any part of the 2021-2022 academic year.
Class scheduling will be similar to pre-pandemic patterns (i.e. Monday/Wednesday/Friday 50 minute classes; Tuesday/Thursday 75 minute classes; evening classes). Face-to-face classes must be taught in the assigned classrooms, and should not fall back into remote mode until November 29, 2021. Students enrolled in face-to-face classes are expected to attend classes face-to-face; students who are interested in 100% distance learning should ensure that they are registered for DL course sections. Some students will be allowed to attend an on-campus course remotely, with approval of the instructor and department chair.
Registration opened on April 5, closed April 26 and reopens Aug. 4. Each academic unit must have a plan to be accessible during this time via email, Zoom or phone. Please share your plan with the respective dean, who will then file the plan with the Office of the Provost.
Faculty should focus on providing very clear syllabi, especially the attendance and participation policies. The Center for Academic Excellence provides a template along with several other resources. Please see this link: https://www.ncat.edu/provost/faculty-resources/index.php . This template contains information regarding absence policies and student responsibility if they test positive for COVID-19. Students are reminded that there will be no pass/fail alternate grading allowance in Fall 2021.
Faculty and staff supporting teaching and learning should continue to use creative solutions to maintain excellence through high- quality teaching and learning to help students be successful. Many training sessions have been conducted by the Center for Teaching Excellence (CTE), Information Technology Training and Development (ITTD) and Distance Education and Extended Learning. Several of these sessions have been recorded for on-demand professional development. In addition, all faculty teaching in Fall 2021 will be enrolled automatically in the Faculty Commons by July 15, accessible via Blackboard, giving ample time for teaching preparation.
It is important to use Blackboard as an active tool to support learning management. Deans and chairs will monitor and verify the consistent use of Blackboard by all faculty. Some best practices include:
Uploading your Fall 2021 syllabus a week before classes begin (no later than August 13) and including a welcome message to students. Consult your department for the information that should be included on your syllabus.
Uploading assignments and other information in a timely manner. Highlight pertinent deadlines on the calendar.
Entering grades frequently and providing other types of feedback to students. Students succeed when they receive feedback in a timely manner.
For DL courses, schedule at least one hour each week for synchronous engagement with students, although attendance should not be required.
To promote student success during the transition to online learning after the Thanksgiving holiday, faculty are encouraged to incorporate practice activities (such as online exams and assignments)
To promote student success, all students will be enrolled in the Online Learner Support Commons, which will provide strategies for learner success and guidance on the technical aspects of learning online.
Technology assessments will be completed prior to the Fall 2021 semester to ensure that equipment is installed and functioning in all classrooms to support any blended learning needs. Students taking online courses or who have to attend classes remotely (with permission of the department chair and dean) are encouraged to use the Virtual Desktop Environment. ITTD will provide training for faculty and students as needed. In preparation for online final exams, webcams and laptops will be available for loan to students and employees through the Bluford Library.
Tutoring, recitations and office hours will be held primarily virtually.
Please contact the Office of Accessibility Resources (OARS) for information regarding accommodations for students at accessibilityresources@ncat.edu.
E. Guidelines for Off-Campus Activities
A note to our external partners: On-campus face-to-face meetings have been suspended until further notice.
According to the Considerations for Institutions of Higher Education webpage (updated on April 27, 2021), "personal prevention practices (such as handwashing, staying home when sick) and environmental prevention practices (such as cleaning and disinfection) are important" to help lower the risk of exposure to and spreading COVID-19. Examples of behavioral precautions to lower risk include:
Limiting use of public buses, campus buses/shuttles or other high occupancy enclosed vehicles with limited ventilation and/or that require students, faculty, or staff to have sustained close contact with others. CDC's Protect Yourself When Using Transportation provides tips for minimizing your risk when using public transportation.
Following steps such as proper use of face masks and hand-washing hygiene to protect themselves and others.
Limiting attendance at large out-of-class social gatherings and events.
Refraining from sharing objects such as pens and pencils.
Avoiding indoor dining rooms without social distancing.
Regularly clean and disinfect frequently touched areas.
As stated on the Fall 2021: Aggies Care page, in addition to vaccination, responsible behavior includes consistently engaging in daily actions that have been proven to limit the spread of COVID-19.
Aggies involved in community engagement activities that occur off-campus should see themselves as an extension of the campus, and therefore should follow the COVID-19 protocols of the university during these activities.
When possible, community volunteering, camps, and other engagement activities that can be conducted virtually should be conducted virtually.
In-person activities will require individuals to follow guidelines as outlined by the Centers for Disease Control (CDC) and the NC A&T Health Center that have been proven to mitigate the spread of the virus.
Protective measures when involved in off-campus activities include continued mask wearing when indoors, social distancing, and following stringent sanitation protocols and practices.
Upon return to campus from an off-campus activity, students, faculty, and staff who have COVID-19 symptoms, tested positive for COVID-19, or have been potentially exposed to someone with COVID-19 (either through community-related exposure or international travel) are encouraged to follow CDC guidance to self-isolate or stay home.
Faculty and student travel procedures:
International travel is subject to approval by the Chancellor, Provost, or Chancellor Designee upon determination that the travel is essential for academic research or university business. In the limited instances where international travel is approved, university personnel should follow the latest CDC guidance: https://www.cdc.gov/coronavirus/2019-ncov/travelers/international-travel-during-covid19.html. In addition, the institution will continue to monitor and follow U.S. Department of State restrictions on international travel: https://travel.state.gov/content/travel/en/traveladvisories/COVID-19-Country-Specific-Information.html
Fully vaccinated students and employees are allowed to travel domestically for approved university business. Students and employees who are not vaccinated are encouraged to delay travel until fully vaccinated. Unvaccinated who travel domestically must be tested for COVID-19 before traveling and again 3-5 days after they return. If positive, they must isolate for 10 days. Refer to CDC guidelines about domestic travel: https://www.cdc.gov/coronavirus/2019-ncov/travelers/travel-during-covid19.html