Celebrating 65 Years
We have a strong past — from 1957's first graduating class of 15 students to today's multiple entry-option students. With nurse leaders in the U.S. Armed Forces to national leaders of key health care organizations, our core values of Responsibility, Accountability and Professionalism create nurses who improve the health of diverse populations and embrace their community.
65 Years of Aggie Nursing: A Strong Past, Leading to a Stronger Future
Hard times often bring about the most clarity. For Angel Mote, an unexpected and life-threatening illness shook up his world in more ways than one. Read his story.
The School of Nursing is a four-year program offered on campus with experiential learning in the class, clinical, virtual lab and community settings. Strong academic coaching, thanks to exceptional collaborative faculty, provides for student success at the NCLEX RN Center for Success.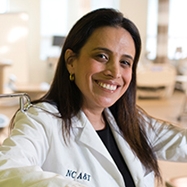 In her home country of Colombia, Diana Munoz-Ali was a practicing dermatologist. She subsequently immigrated to the United States and was well prepared to pursue her degree in nursing at North Carolina A&T, which she earned last December. Read her story.
Our Accelerated Entry-Option, offers face-to-face classes at our new Union Square Campus. Students with an earned Baccalaureate degree become Aggie Nurses in 12 months with experiential learning in the classroom and state-of the art simulation labs.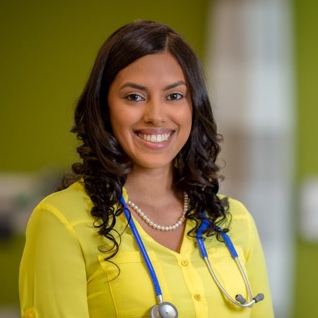 For Nelly Lopez, life has become a balancing act between motherhood, schoolwork and somehow finding time to take care of herself. Read her story.
Online, self-paced courses for the working RN provide career advancement, increased knowledge in nursing theory and research with potential for increased earning potential. A RN-BSNC Entry-Option can be earned within 12 months for the ADN or RN licensed candidate.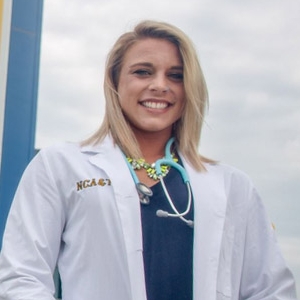 For the most part, Taylor Pridgen's morning routine is well, routine—especially her breakfast. She dines on scrumptious delicacies such as oats or egg whites. And if that doesn't sound appetizing enough, she has a cup or so of rice to look forward to for lunch. Read her story.
Our RIBN Entry-Option [LINK TO - COLLEGES & DEPARTMENTS - COLLEGE OF HEALTH AND HUMAN SCIENCES - ACADEMIC DEPARTMENTS - SCHOOL OF NURSING - REGIONALLY INCREASTING BACCALAUREATE NURSES (RIBN) OPTION] is a four-year program that leads from an associate degree at a community college and a BSN degree.