N.C. A&T's Theatre Arts Program Presents, "The Soul of Christmas"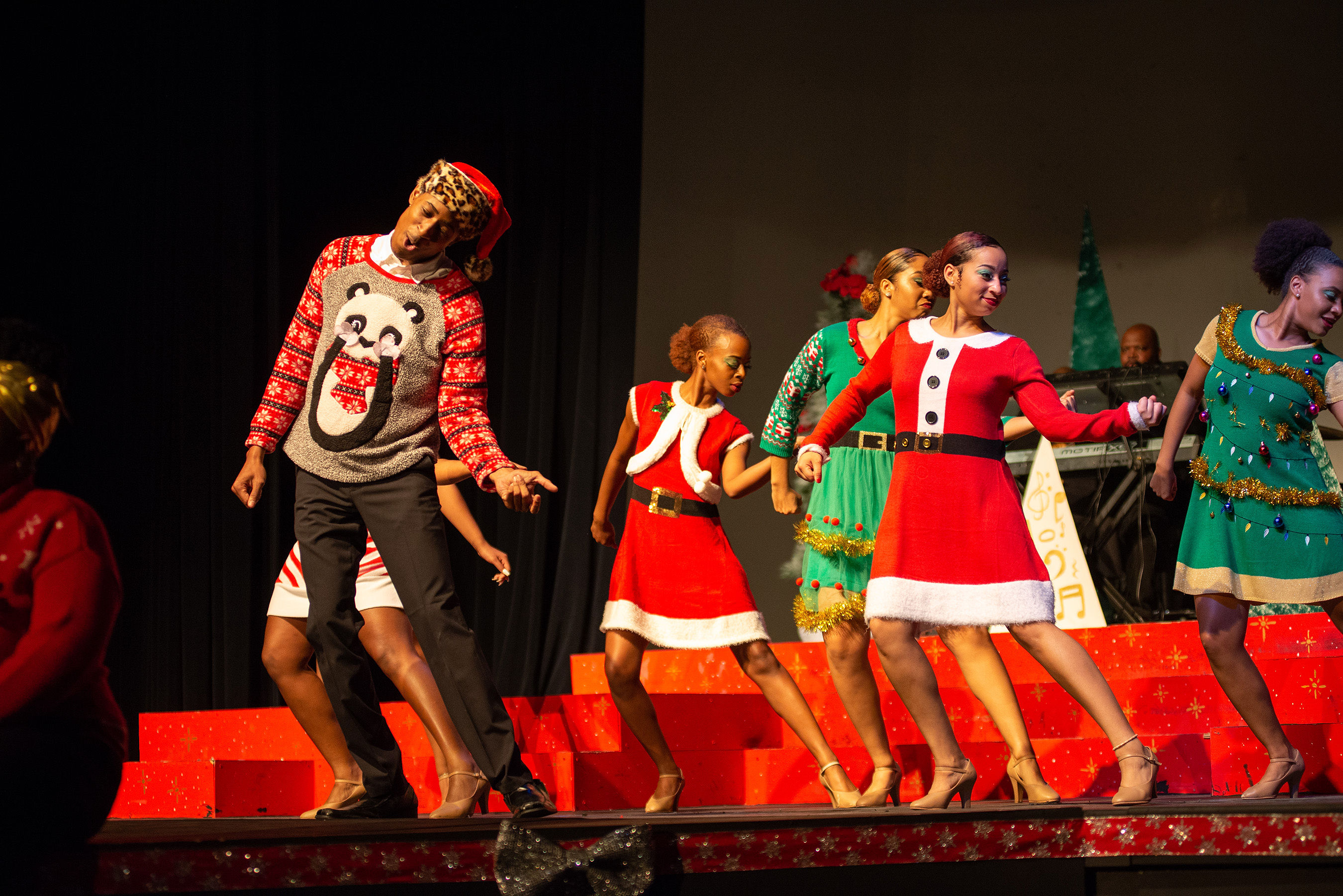 Date:
12/01/2022 - 12/04/2022
Time:
07:30 PM - 07:30 PM
Where:
Paul Robeson Theatre on the campus of N.C. A&T State University
Details:
'The Soul of Christmas' is a finger-snapping, foot-tapping, hand-clapping holiday musical for the whole family. Join North Carolina Agricultural and Technical State University's Theatre Arts Program beginning Dec. 1 as they journey into the world of joyful music that will lift your spirits and feed your soul.
Enjoy holiday favorites such as Handel's "Messiah," "O Holy Night," "This Christmas" and "Go Tell It on The Mountain.' 'The Soul of Christmas' is performed by the national award-winning Richard B. Harrison Players. Directed and conceived by Gregory J. Horton, this high-energy production is destined to become the holiday gift that keeps on giving.
Performance Dates and Times:
Thursday, Dec. 1 at 7:30 p.m.
Friday, Dec. 2 at 7:30 p.m.
Saturday, Dec. 3 at 3 and 7:30 p.m.
Sunday, Dec. 4 at 3 and 7:30 p.m.
Location:
Paul Robeson Theatre on the campus of N.C. AT State University
Cost:
Adults - $17
Senior citizens and non-A&T students - $11
Children 12 and younger - $6
A&T students - free with Aggie One Card
For tickets, call 336-334-7749 or visit www.ncataggies.com
College of Arts, Humanities and Social Sciences