College of Agriculture and Environmental Sciences
4-H and Youth Development
4-H is the largest youth organization in the United States and is identified by its green four-leaf clover with an H on each leaf. Programs delivered and/or developed with Cooperative Extension at N.C. A&T has a strong emphasis on recruiting limited-resource youth to 4-H. Two major program highlights include healthy lifestyles and STEM.
A healthy lifestyle initiative, the 4-H National Mentoring Program, promotes effective mentoring strategies with the goals of reducing juvenile delinquency, and enhancing school success and family support.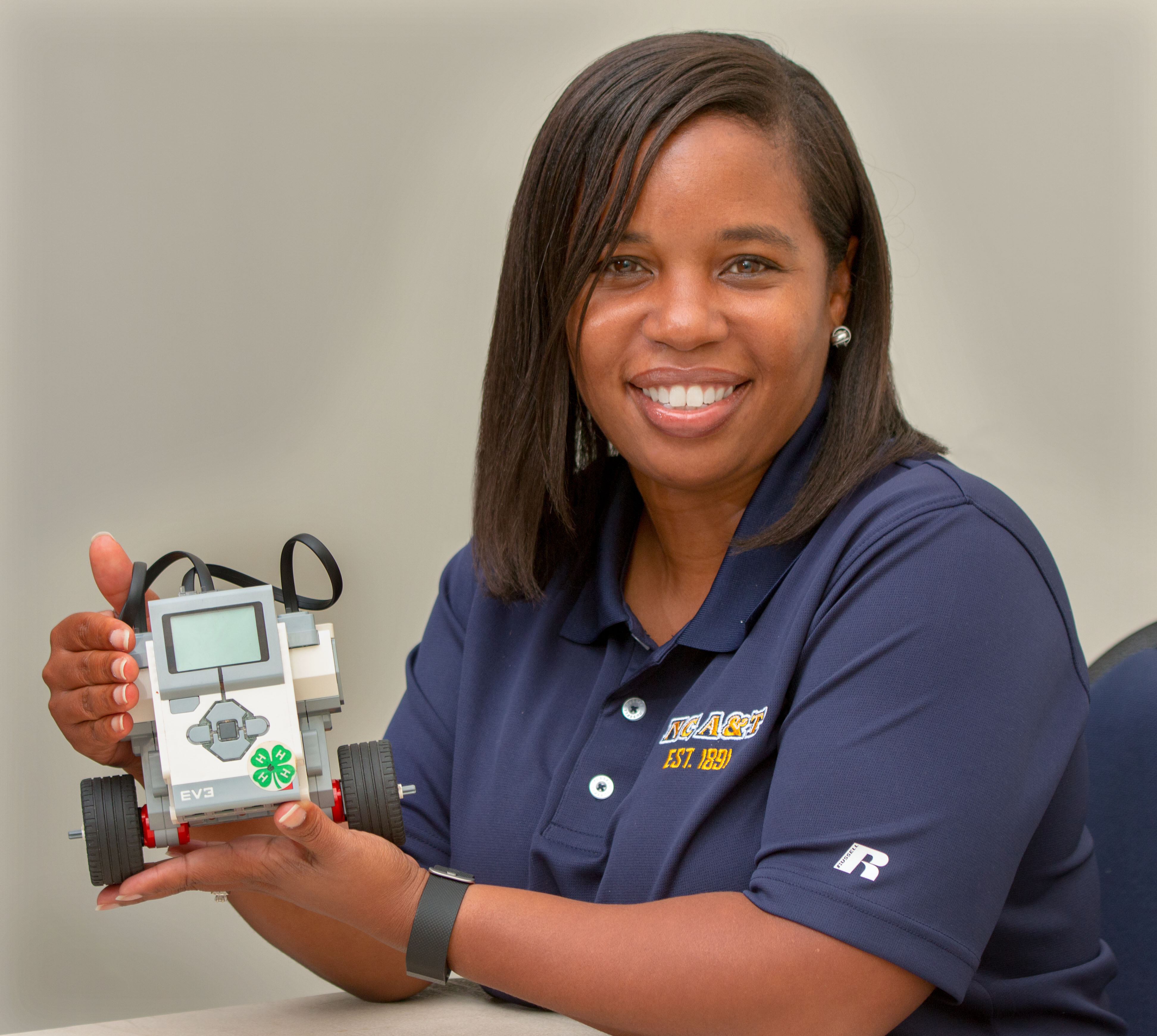 Another initiative offered is Girl Matters. Agents have been trained to collaborate with community partners that provide an interactive, hands-on learning opportunity that explores core concepts, practical interventions and gender-responsive theories related to improving practice among girls only and coeducational youth groups. Advanced training is created through partnerships between Extension programs and national and local resources to provide mentoring, academic enrichment and culturally relevant learning opportunities for girls and youth.
Science, technology, engineering, and math (STEM) are also a focus in 4-H. STEM programming, such as forensic science problem solving and Junk Drawer Robotics, is designed to introduce youth to STEM career paths. Topics include physical science concepts, robotic systems, and the engineering design process. Currently, the 4-H STEM specialist focuses on 4-H Robotics, Geo 4-H, and 4-H Engineering and Design.