March Articles
Headlines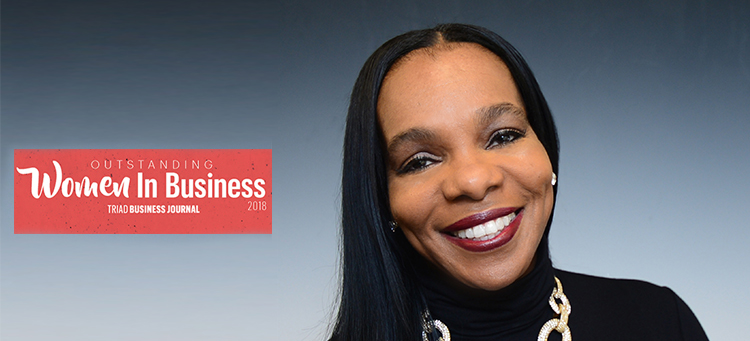 In the 2018 list of the Triad's Outstanding Women in Business, the Triad Business Journal (TBJ) named North Carolina Agricultural and Technical State University chief of staff, Nicole Pride, among 25 honorees.
N.C. A&T State University junior Jabril Wright, an Orangeburg, South Carolina native, recently traveled to Washington, D.C., thanks to the United States Department of Agriculture's Student Diversity Program.
N.C. A&T State University will compete against fellow historically black colleges and universities at the 29th annual Honda Campus All‐Star Challenge National Championship Tournament
News
Academic Advising Conference Set for May 14 at North Carolina A&T
North Carolina Agricultural and Technical State University will host its third-annual North Carolina Academic Advising Conference on Monday, May 14, 8 a.m. to 4 p.m. in the Academic Classroom Building.

N.C. A&T to Celebrate 127th Founder's Day March 22
N.C. A&T State University will hold its annual Founders Day convocation program, from 10 a.m. – noon, Thursday, March 22, in Harrison Auditorium. Tonya Smith- Jackson, Ph.D., CPE will deliver the keynote address.
N.C. A&T Receives $1 Million to Support Scholarships for the College of Engineering
N.C. A&T State University's leadership in education of the engineers of tomorrow so energized a supporter that the individual recently gave $1 million to support engineering student scholarships over the next five years.

N.C. A&T to Host Regional Diabetes Research Symposium March 16
North Carolina Agricultural and Technical State University will host the inaugural North Carolina Regional Diabetes Research Symposium, at 9:15 a.m., Friday, March 16, at the Union Square Campus.

JOMC Hosts 26th annual NABJ Short Course
GREENSBORO, N.C. (March 14, 2018) – For the 26th consecutive year, the Department of Journalism and Mass Communication (JOMC) at N.C. A&Tl State University will host the National Association of Black Journalists (NABJ) short course, March 14-17.
Ladies First! N.C. A&T Women's Basketball Wins MEAC Title
Clap if this sounds familiar. The North Carolina A&T women's basketball team needs offense, so they get it from securing an offensive board. N.C. A&T needs a stop, so they get a turnover and then turn that into offense.

N.C. A&T to host Extreme IT Day and Science and Technology Week
The College of Science and Technology (CoST) at North Carolina Agricultural and Technical State University will observe Science and Technology (SciTech) Week, March 12-16.

Safer, Lighter, Longer Lasting: A&T Researcher Hones In On Better Batteries for Electric Vehicles
The explosion in the popularity of electric vehicles (EV) in recent years has been tempered by the nagging challenges of the batteries that power them. Current models are heavy, adding significant weight to the vehicles, and don't allow for driving very far on a single charge.
CAES Leaders Participate in Brazilian Agriculture Study Mission
Top leaders of the College of Agriculture and Environmental Sciences (CAES) at N.C. A&T State University recently accompanied the North Carolina Commissioner of Agriculture, Steve Troxler, on a trade mission to Brazil, studying the South American country's farms, factories and other agriculture-related industries.
N.C. A&T Office of Student Development Partners with HBCU All-Star for The Boss Up! Initiative
The Office of Student Development at N.C. A&T State University is partnering with Keonia Rodgers, a 2017 White House Initiative on Historically Black Colleges and Universities (HBCU) All-Star, to host The Boss Up! Initiative.

WBB Earns No. 1 Seed With Win Over Rival NCCU
When the final chapter is written about the 2017-18 Mid-Eastern Athletic Conference women's basketball co-champion North Carolina A&T Aggies, a big part of the story will be their 8-0 road conference record.
Points of Pride
Largest HBCU

N.C. A&T is the largest public HBCU in the nation

Engineering

N.C. A&T is the No. 1 producer of engineering degrees on the undergraduate level awarded to African Americans.

Admired CEO

Chancellor Harold Martin Sr. is named among the Triad's Most Admired CEOs by the Triad Business Journal.

Academic Excellence

The university's Center for Academic Studies in Identify Science is the first and only National Intelligence Science and Technology CASIS in the United States.

Higher Research Activity

N.C. A&T is classified as an R2: Doctoral University of Higher Research Activity by the prestigious Carnegie Classification of Institutions of Higher Education.

Teaching / Research

N.C. A&T is the highest-ranked public school for combining research and teaching by the Wall Street Journal.

Engineering Professor and Student

N.C. A&T is an inaugural and pioneering tenant of the innovative Union Square Partnership for healthcare training.
2016 MEAC Champs

N.C. A&T Women's Basketball team are the 2016 MEAC Champions

Bowl Champs

Aggies win 2015 Inaugural Air Force Reserve Celebration Bowl and Black National Championship.

Tarik Cohen

Running back Tarik Cohen broke the university and MEAC record becoming the MEAC all-time leading rusher.

Hall of Fame

The 1968 Aggies football team was inducted into the N.C. A&T Sports Hall of Fame as the first A&T team to win a black college national championship.

Aggie Track & Field

Three track & field athletes are named to the NCAA All-Academic team for excellence in their events and in the classroom; maintaining a minimum 3.25 GPA.

Kim Terrell-Kearney

Former professional bowler Kim Terrell-Kearney named N.C. A&T bowling coach

Track & Field Ranking

The United States Track & Field and Cross Country Coaches Association ranked A&T men's track and field team among the top-25 in program history.
Gail Wiggins

JOMC Professor Gail Wiggins selected as the NABJ Educator of the Year

PALO! Lyceum Series

The Band PALO! performed at N.C. A&T for the Lyceum Series

CD - Jazz Preeminence

A&T Theatre arts performs first production of "Radio Golf" by African American playwright August Wilson.

Theatre

The Theatre Program at A&T was the first accredited Bachelor of Fine Arts (BFA) at an HBCU in North Carolina; second in the nation.

Black Nativity performances

The Theatre Arts Program is nationally ranked by Black Broadway as one of the top five Theatre Arts programs for African American students

Travis Alexander

Travis W. Alexander has been named National Conductor for the 105 Voices Of History National Concert Choir